Feral Interactive on Thursday announced the release of Batman: Arkham City Game of the Year Edition. It's available for $40 from the Mac App Store and elsewhere.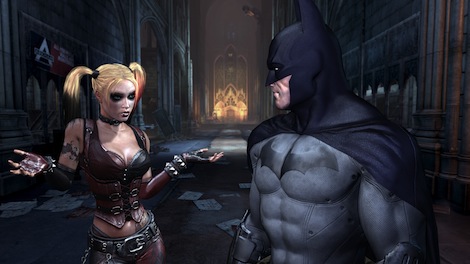 The action adventure game brings you into Batman's world as you fly around Arkham City, a much larger environment than Arkham Asylum, and home to all of Gotham City's bad guys. It's an open world you can explore as you see fit, loaded with side missions, secrets and puzzles. You'll also square off against Batman's legendary foes like The Joker, The Riddler, Two-Face, Harley Quinn, The Penguin and Mr. Freeze.
The Game of the Year Edition comprises all previously released Downloadable Content (DLC) including the Harley Quinn's Revenge pack. Other DLC included with the Game of the Year Edition incldues the Catwoman pack and the Nightwing and Robin pack.
Check Feral's mini-site to make sure your machine complies with system requirements before buying it.