iOS 6 featured a redesigned clock app that uses a design Apple licensed (post-release) from the Swiss Federal Railways.
If you or someone on your holiday shopping list likes the simple, bold design enough to wear on the wrist or hang on your wall, Swiss watch maker Mondaine reminds you that they're the official licensee of the design for wristwatches and wall clocks.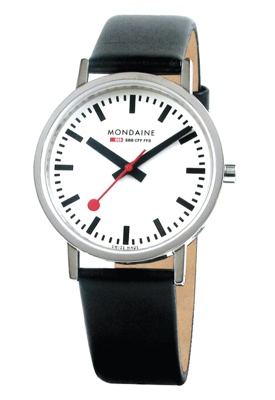 "Mondaine would like to welcome all iPad users to the worldwide club of Swiss Railway Clock enthusiasts – a club Mondaine and its consumers have been part of for 26 years," said the company in a statement.
Mondaine sells the watches worldwide through retailers, e-tailers, museum shops and elsewhere.