Apple took the wraps off the new iMac at a special event in San Francisco where the iPad mini was released, but the new slim desktop computer is only hitting store shelves now. Apple announced Tuesday that the new iMac will be on store shelves on Friday, November 30, 2012.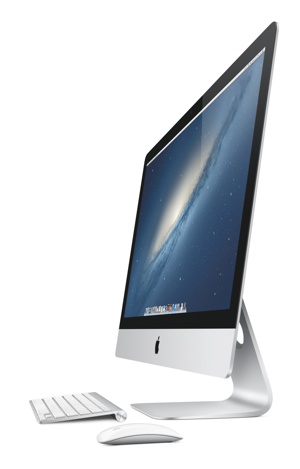 The new iMac has been redesigned with an aluminum and glass enclosure that's a scant 5mm thick at its edge. The new iMac comes equipped with 8GB of RAM, a 1TB hard disk drive and Intel Core i5 or i7 processors depending on the configuration.
Another new feature of the iMac is "Fusion Drive," an optional configuration that pairs the hard disk drive with a 128GB Solid State Disk (SSD), paired together to provide maximum performance.
The new iMac comes in 21.5 and 27-inch configurations starting at $1,299. Expect the 21.5 models first.