Marvel on Tuesday announced that more than 80 of its graphic novels are now available on Apple's iBookstore.
According to Marvel, Civil War, Avengers, Stephen King's Dark Tower, Castle: Richard Castle's Deadly Storm, Spider-Man, Wolverine and Astonishing X-Men are all among the titles available. The novels can be read on the iPad, iPhone, and iPod touch.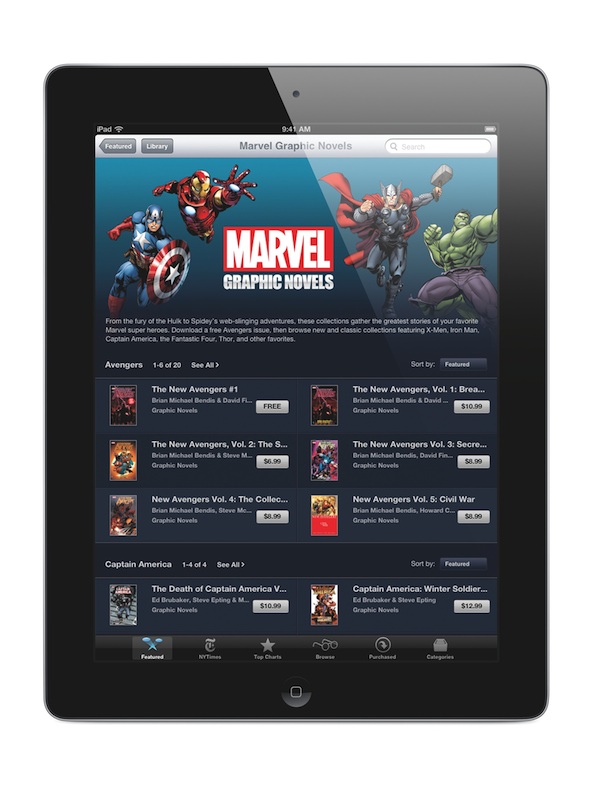 "Marvel is taking the world of comics by storm and releasing a massive selection of our best and brightest graphic novels on the iBookstore," said Peter Phillips, Senior Vice President & General Manager, Marvel Digital Media Group. "For the first time ever, fans will be able to easily find and enjoy all of their favorite heroes including The Avengers, Spider-Man and The X-Men on iPad, iPhone, and iPod touch — one of the best digital platforms for reading comics and graphic novels."
To get you started, Marvel is giving customers a chapter from New Avengers Vol.1. for free.