Apple on Thursday unveiled OS X Mountain Lion, the next generation desktop operating system. I've been using Mountain Lion for about a week now and it's packed with new features that existing Mac users and iOS users will enjoy.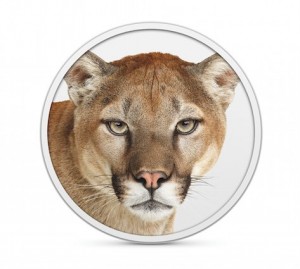 Mountain Lion will be released this summer. Pricing isn't currently available, but it should come as no surprise that Mountain Lion will only be available via the Mac App Store when it's released.
If there was a theme in Mountain Lion, I'd have to say it's familiarity. Apple brought many new features into the new operating system from iOS, so millions of users will recognize the names of the apps and features.
However, Apple didn't just take a mobile feature and throw it on Mac. Rather, they adapted the features from iOS to make them work in Mountain Lion.
In other words, the new features work as well on the desktop as they work on an iPhone or iPad.
Let's go over a few of the big changes in OS X Mountain Lion.
iChat is gone, welcome Messages
Apple ditched its longstanding chat application, iChat, in favor of a more robust messaging application called Messages. Basically, this new app brings iMessage to the Mac.
With Messages you can chat with someone using their Apple ID or phone number, just like you can using iMessage on iOS. You can also use traditional chat services like AIM, Yahoo, Google Talk, and Jabber, so anyone that has your old iChat handle will still be able to contact you using that information.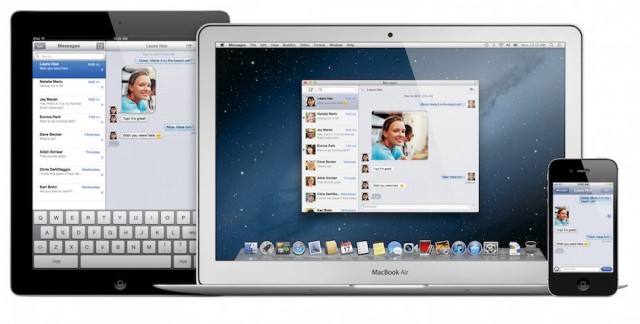 Here's the great thing about Messages. It keeps the conversations synced between devices.
No longer do you have to stay on your iPhone when you arrive home and could comfortably chat on your larger Mac screen. Or, if you start a conversation on your Mac and want to walk around, you just pick up your iPhone and carry on — the conversation will be there as well.
Messages has been redesigned with a new integrated look too. If you want to start a new chat with someone, you just start typing their name in the "To:" bar and all of their information comes up. You can then choose to send a message to their phone, AIM, or Apple ID account.
Messages conversations show the typing indicator just like on iOS and there is an option to switch the text conversation to FaceTime. You can also have delivery and read receipts on your messages if you want, and you can send group messages.
Apple is providing Messages as a public beta beginning today. It's available for download from Apple's Web site.
iCloud
It should come as no surprise to anyone that iCloud has been tightly integrated into Mountain Lion. From the time you first install the operating system, iCloud is there to help you get setup and running.
The iCloud integration is superb. It's not just registering your computer, Apple made it so iCloud sets up many of the applications and services on your system for you.
For example, iCloud in Mountain Lion works with Mail, Contacts, Calendars, Messages, FaceTime, Notes, Reminders, Game Center, Mac App Store, Documents and Data, and Bookmarks.
That's a lot of information that will already be set up for you just by entering your iCloud ID.
Documents in the Cloud will be a big piece of iCloud on Mountain Lion when it's released. Although it's not fully implemented in the version of Mountain Lion that I'm using, Documents in the Cloud shows a lot of promise and is something I'm really looking forward to.
When you first open an app like TextEdit or Pages, you are shown a sheet with all of your cloud documents. You can choose to open one of those or create a new document in the cloud. You can also switch to a local view of your hard drive and choose to open a document from there.
If you drag one document onto another, it will create a folder, much like iOS does if you drag an app onto another. It's very cool and when you think about it, an obvious way to work.
Notification Center comes to the Mac
One of my most used new features in Mountain Lion is Notification Center. Apple first introduced this feature in iOS 5 as a way to let users quickly view things that are happening on their device. The same holds true for Notification Center on the Mac.
You access Notification Center by choosing the circle button on the top right of your computer screen — where the spotlight magnifying glass is on your current Mac OS. Apple developed a gesture of sliding two fingers from the right edge of the trackpad to access Notification Center.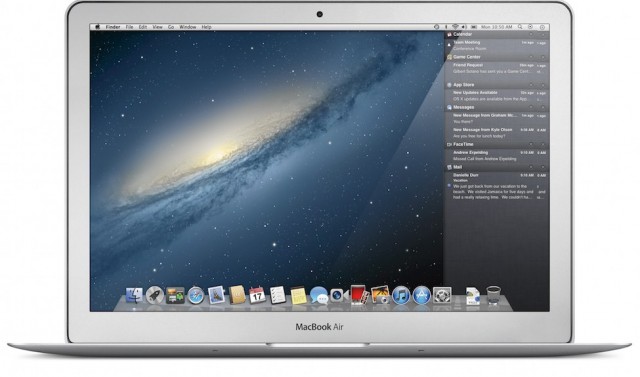 When accessed, the entire desktop slides to the left revealing the Notification Center and all of the things that have happened since you last checked.
Apps currently supported in Notification Center include Game Center, Calendar, Reminders, App Store, Safari, Messages and Mail. You can also choose which type of alerts you want — None, Banners or Alerts.
Banners show for a short time and then disappear automatically, while Alerts show until they are dismissed.
iOS apps come to the Mac
In addition to the system-level features, OS X Mountain Lion will also feature a few new applications that first appeared in iOS.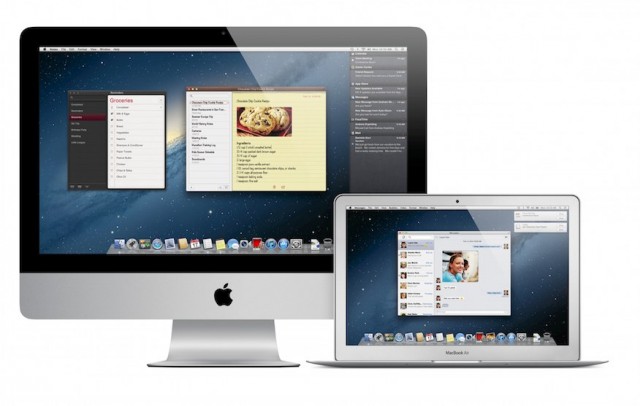 Among the new apps is Reminders, Apple's to-do list. Because it's also available on iOS, any changes made to Reminders will be synced across all of your devices, whether on iOS or the Mac.
Notes is also coming to the Mac. Notes supports photos, attachments, bullets and links too. You can just drag a link into a note whenever you find something you want to save.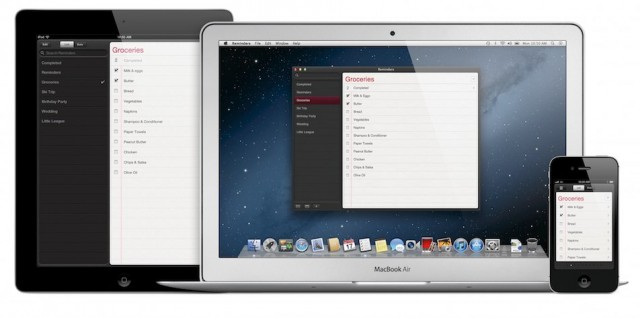 You can pin a note to your desktop, sort of like the old Stickies application in previous versions of OS X. Just double-click a note and it opens in its own window and will remain open even if the app is closed.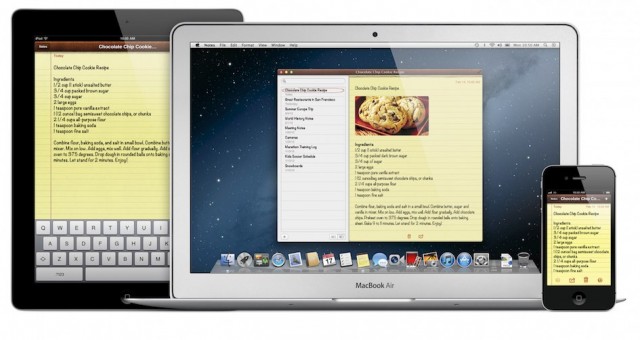 Of course, Notes are synced between all of your devices using iCloud.
Share from anywhere
Mountain Lion introduces another new feature called Share Sheets that will satisfy the way many of us use our computer these days.
Share Sheets are available throughout Mountain Lion and allow the user to instantly share information through a number of services like Twitter, Flickr, Vimeo, AirDrop, Messages and Mail.
The sharing button is built right into the apps and are different depending on the app being used. For instance, in Preview I have the option to share via Messages, AirDrop and Mail, while in Safari I can share via Twitter, Messages and Mail.
Social networking built-in
With Mountain Lion you can add your social networking accounts at a system level. There are options to add Twitter, Flickr, Vimeo and AOL. It's a little surprising that there is no YouTube account, but it's still early in development, so that could still show up.
Game Center
Apple is bringing Game Center to the Mac. The app features the ability to discover friends, discover new games your friends play, make recommendations, look at the leaderboard and see what achievements you've earned.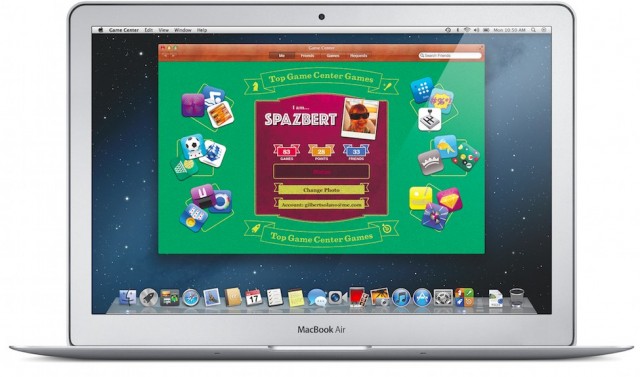 Here is the coolest part of Game Center for me. You can play games against people on any device. That means you can be on a Mac and play a friend that's using an iPad, iPhone or iPod touch.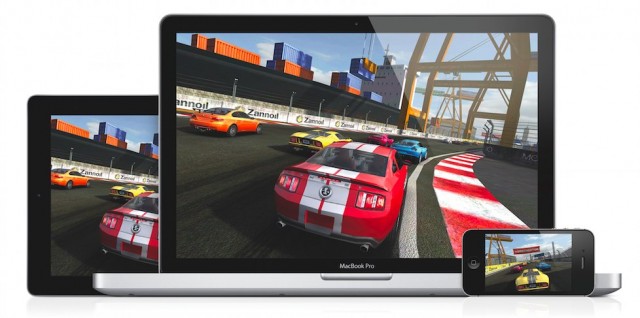 Apple built in-game voice chat, so you can talk — or taunt — your friends while you play a game.
AirPlay Mirroring
Perhaps one of the coolest features of all in Mountain Lion is AirPlay Mirroring. This feature wirelessly sends what's on your Mac to an HDTV using the company's Apple TV device. Mirroring sends a 720p video stream with audio.
Typical of the way Apple does things, they took all of the technical mumbo jumbo out of the picture, so it just works. AirPlay Mirroring features resolution matching, so it scales the content of your Mac to fit your TV. You can set it manually if you like, but if not, it's done for you.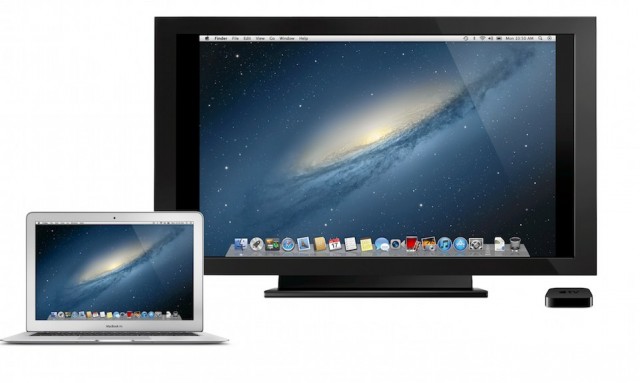 Of course, detecting a supported Apple TV is automatic and AirPlay Mirroring will display an extra menu item automatically, making mirroring even easier.
All information sent using AirPlay Mirroring uses encryption, so everything is secure.
Meet GateKeeper
Mountain Lion is going to make it safer for users to install software and be free from the threat of malicious downloads. As part of the GateKeeper program all developers will be given a unique Developer ID, allowing them to sign their applications.
GateKeeper has three basic options. Allow only Mac App Store apps to be installed; Mac App Store apps and apps signed with a Developer ID; and Anywhere, which allows any app to be installed.
For me, using the Mac App Store apps and apps signed with a Developer ID seems like the best choice. I would imagine all of the developers that make the apps I use will sign them with their ID.
Using this setting I can download apps from a developer's Web site and install it without any issues, but still be safe.
If GateKeeper is triggered by an app, you can still manually install or open it. All you have to do is Control-click the app and chose Open to reveal a dialog box that will allow you to install the application.
A few other things
Mountain Lion is a massive update to OS X. What I've gone over today are just the major new features, but even at this early stage, there are changes to many of the applications in the operating system.
For instance, Safari no longer has a search box — you just type your search into the address bar and you will be taken to your favorite search engine results page. I've been finding little things like that throughout Mountain Lion for the last week.
I've only used Mountain Lion this week and I have not had a single crash from an app or the OS. While Apple is clearly still working on it and will be for some time, Mountain Lion is very stable for me.
With its iOS and iCloud integration, Mountain Lion has the potential to be the most significant OS X release that Apple has ever put out.