It's not a big secret that I think Universal Audio makes the best professional audio plug-ins — I've said it a number of times. However, until now, you needed a Mac Pro and a spare PCI slot for the UAD card. The portable Satellite Quad changes all that.
Like many pro audio engineers and musicians, I like to work on the road, on a plane or wherever else I may find myself. Sometimes, I just like to get out from behind the desk and work outside. Obviously, I can't take my Mac Pro and set it up in any of those places, so that left me just editing audio files or doing other mundane tasks, preparing for when I returned to my studio.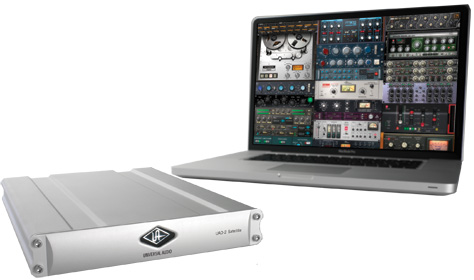 With the Satellite, I can work on my music anywhere, anytime. I can use it on an iMac or MacBook Pro, or any machine that has a FireWire 800 port.
Because I'll use the same plug-ins on my Mac Pro that I do on my portable computer, all of the changes I make when I'm out of the studio will be there when I load the project on my Mac Pro.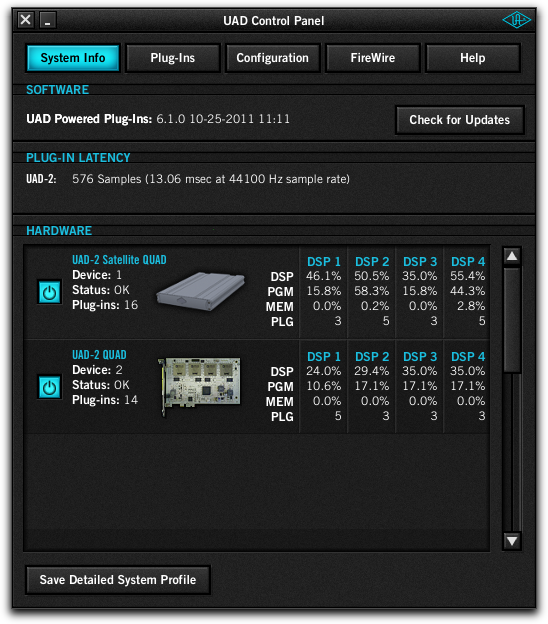 The Satellite isn't just for taking your music on the road — I use it on my Mac Pro in conjunction with my UDA-2 Quad card. It gives me more headroom for plug-ins when I need it.

When you plug the Satellite into your computer, the UAD-2 Control Panel shows you how much processing power you have for plug-ins (the green line). It also shows you how much is being used by the plug-ins in your project (the blue line).
For some reason, my Satellite is only connecting at 400 speeds instead of 800, but that's probably because I have too many things plugged into the bus. It's not a problem for me, so I haven't investigated further.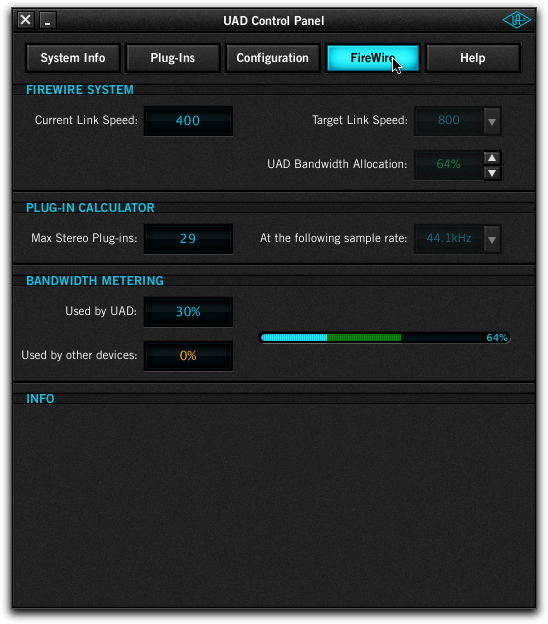 You can adjust the bandwidth allocation for the Satellite using the control panel. I have mine set to 64 percent, which gives me the ability to load approximately 29 additional plug-ins into my project.
I love the freedom the Satellite gives me and would highly recommend it for anyone that works on music.
If you're not using Universal Audio plug-ins and hardware, you are not getting the most from your music. It's that simple.