I've been using BFD Eco for the last few weeks as my main drum software instrument. Eco is FXpansion's scaled down version of BFD 2, the company's flagship product and one that I have used for many years.
Typically when someone says scaled down, people automatically think crippled. In a lot of cases, you would be right, but not so with BFD Eco. I was very impressed with the features, interface and the way the software worked for me in Pro Tools 10.
BFD Eco uses the BFD 2 engine, so you are getting high quality software from the start. Where Eco differs from its big brother is in the way it approaches drum sounds.
Eco is a preset based drum sampler. What I mean by that is the Eco package comes with a number of drum kits, but the company includes professionally built presets to give those kits a variety of sounds.
I must admit, I was skeptical about how well this would work. To my surprise, it sounded really good.
The biggest thing about BFD Eco is that you don't feel like you're giving up anything over its more expensive competition. All of the controls you expect to be part of a drum software instrument are available to you.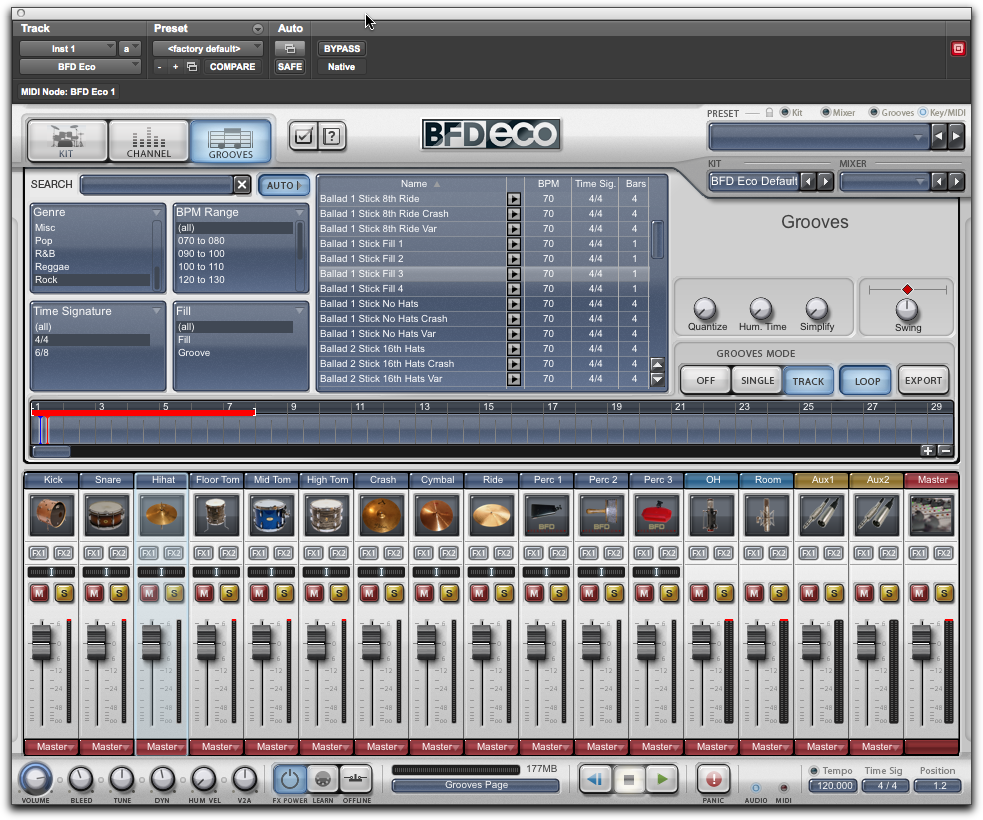 For instance, the main BFD Eco interface features the ability to change presets, which includes kits and the mixer; you can just change the kit; or you can change just the mixer. You also have a full mixer view of the entire kit that you have loaded so you can adjust volume levels, change routing or solo and mute individual kit pieces.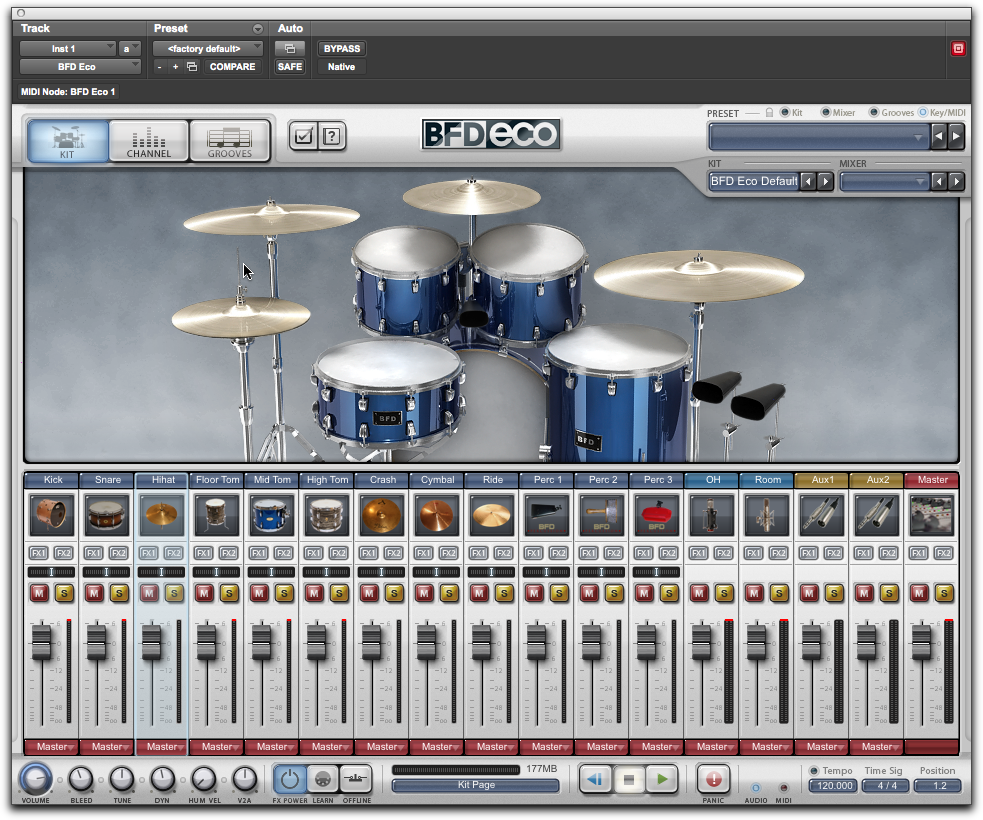 You can also adjust the mic bleed, tuning, dynamics and the velocity of drum hits, all without leaving the first window that opens when you load the plug-in. That's impressive.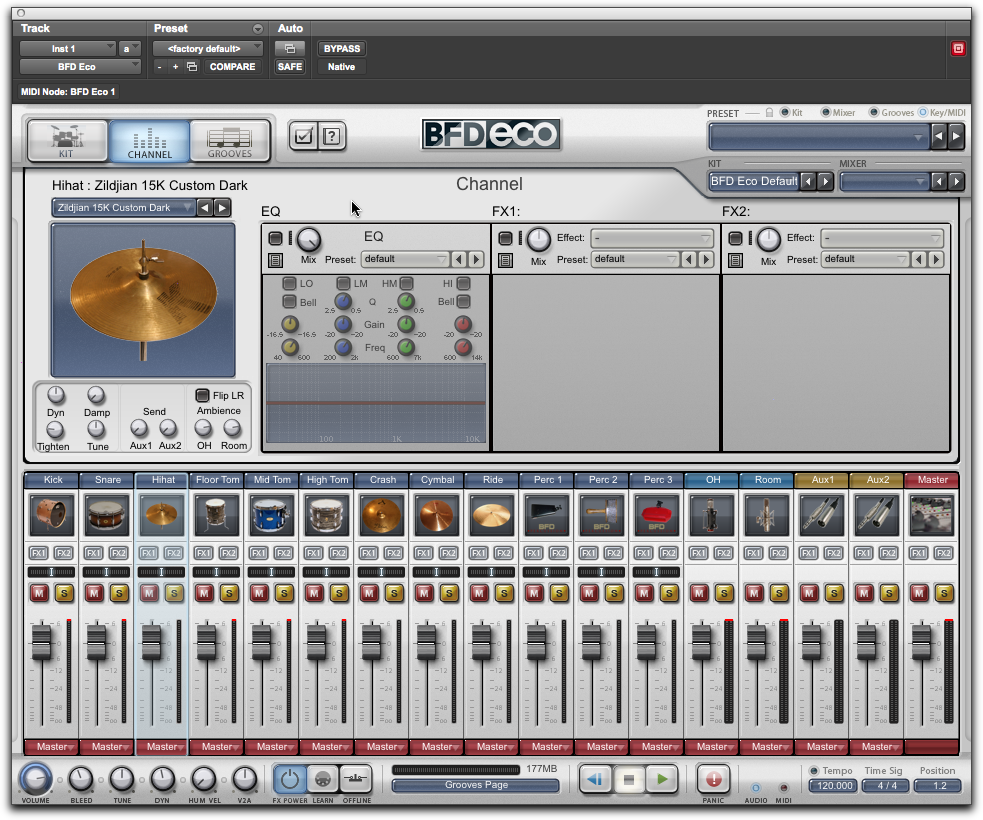 BFD Eco also includes a Channel window, which gives you access to EQs and effects that you can load on individual kit pieces. I usually record my kit dry and add the effects in the audio tracks after I print them in Pro Tools. That's just my preference. But again, FXpansion gave me a lot more control than I expected here. You not only have control over dynamics and tuning, but also sends to the Aux channels, as well as the Overhead and Room mics — for every kit piece.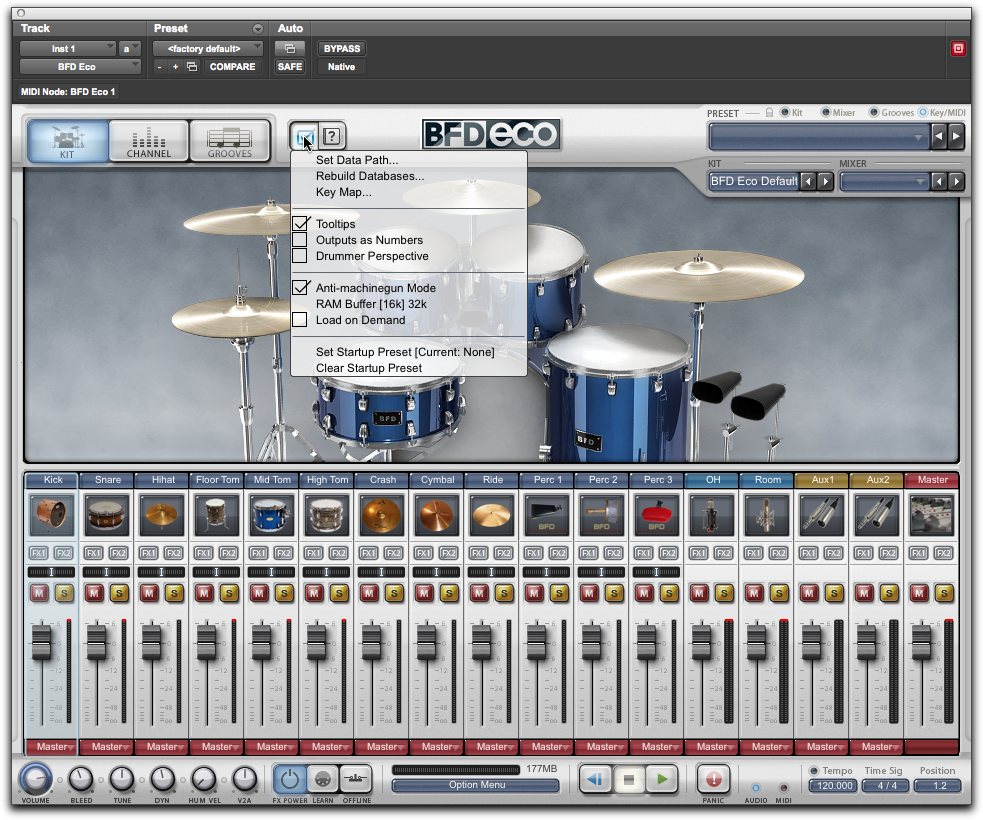 The final window in the BFD Eco interface allows to play grooves using the currently loaded drum kit. You can build your drum track right inside Eco, or you can drag the MIDI into Pro Tools and build the beat there. I typically build it in Pro Tools.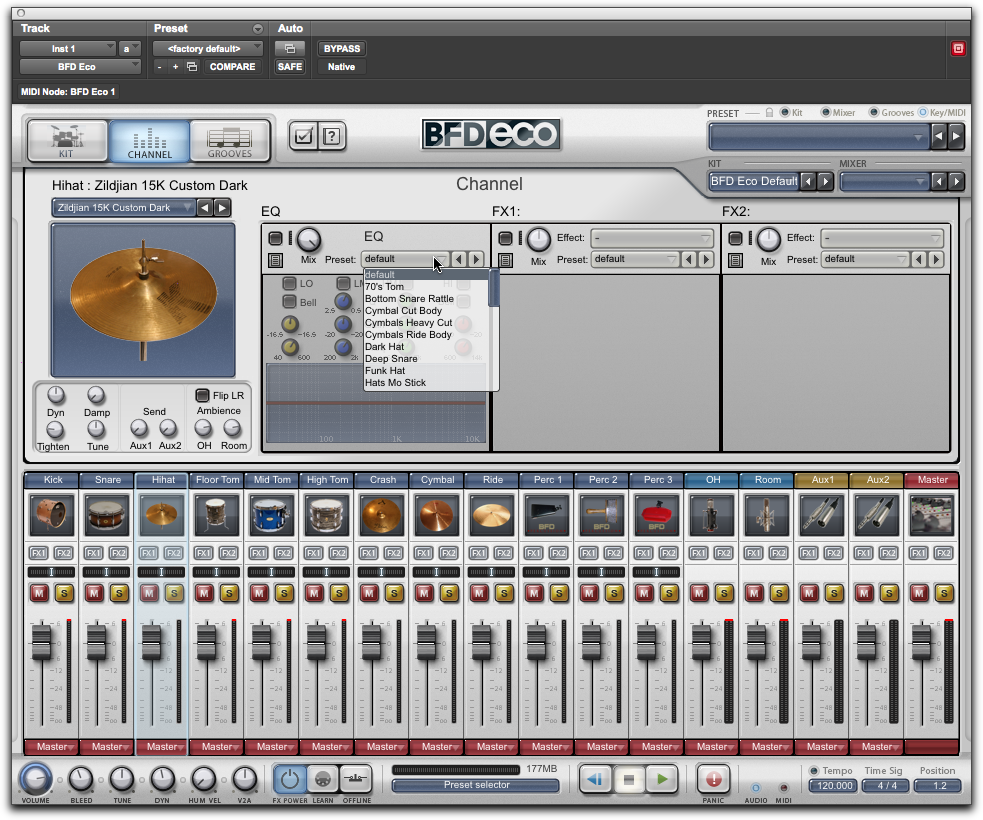 I only had one problem with Eco. On some drum fills I would get that dreaded machine gun sound. That's when the snare drum stops sounding like a drum and sounds more like a processed, automated, rapid-fire gun. It didn't happen all the time and there is an "Anti machine gun mode" built into the plug-in to help with that problem. That's always been hit or miss for me though.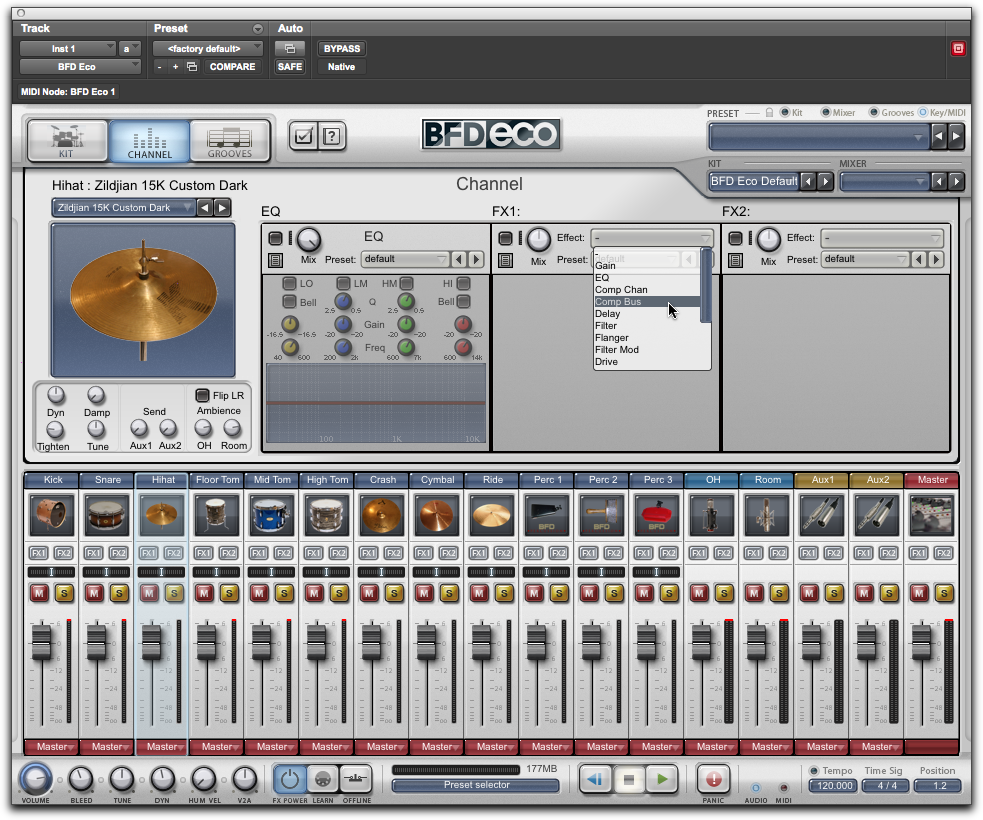 BFD Eco is selling from the FXpansion store right now for $29. I doubt there's a better deal on the market right now.
I was very impressed with BFD Eco and would recommend it to anyone that needs a high-quality, inexpensive drum sampler.