If you have a Pokemon fan in the house, you might be interested in MinoMonsters — a new iPhone and iPod touch game that's now available for download for 99 cents.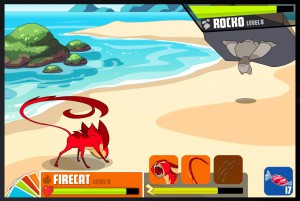 It's a turn-based monster battling game in which you pit your pet monsters against an opponent, trading blows until a victor emerges. There's a backstory involving a legendary kingdom and a remote island archipelago that serves as home to these magical beasts.
MinoMonsters features the ability to gain skills, get bonuses, finding hidden loot, and capture new monsters. You must also take care of your stable of monsters by feeding them, petting them and taking care of them. Some monsters feature special abilities, and as they gain experience in battle they'll level up, become stronger and learn new skills.