By now you've probably read coverage of Tuesday's "Let's Talk iPhone" event at Apple's Cupertino campus, where Tim Cook and company took the wraps off of the new iPhone 4S, refreshed iPod touch and iPod nano models, and put a release date (next Wednesday) on iOS 5 and iCloud.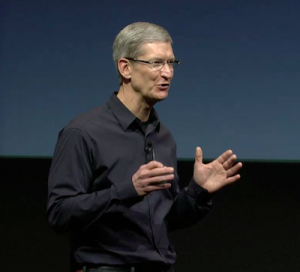 But now you can
view it for yourself
. Apple has posted a link on its Web site that lets you view a replay of the keynote – featuring Tim Cook on stage as Apple's permanent CEO for the first time. The video requires Safari 4 or 5 on Mac OS X Snow Leopard or Lion, Safari on iOS 3 or later, or QuickTime 7 on Windows.