Namco Bandai has announced plans to release Sky Gamblers: Rise of Glory worldwide on the App Store on Thursday, September 22, 2011. The game will cost $4.99 and a "Lite" version will be made available the same day.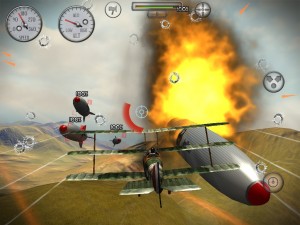 Sky Gamblers is a World War I-era 3D aerial combat game. You take to the skies in the cockpits of authentic World War I fighter planes, flying one of 12 solo missions in a Campaign Mode. One hundred dogfight missions and a "Custom Game" feature are also included.
You can also go head-to-head with other players in a multiplayer mode that works with up to eight gamers in either individual or team-based matches.