Philadelphia Media Network has announced an offer to customers interested in getting a digital subscription to the Phildelphia Inquirer: a deeply discounted tablet computer made by Arnova. The deal starts today and is limited to the first 5,000 subscribers, on a first-come, first-served basis.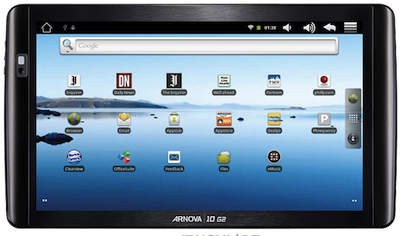 The wireless tablet, the Arnova 10 G2, comes loaded with Android 2.3 "Gingerbread" and a variety of apps. The 10.1-inch tablet operates at 1024 x 600 pixel resolution and runs at 1GHz. It supports Flash and features an integrated webcam.
The tablet is $99 for customers who sign up for a two-year digital subscription to the Inquirer and Daily News, which costs $9.99 per month. Customers who choose a one-year subscription – which costs $12.99 per month – can get the tablet for $129 instead.