Feral Interactive has announced plans to publish a Macintosh-native version of Deus Ex: Human Revolution. It's coming during this winter.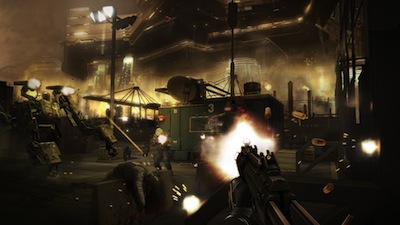 A prequel to the original Deus Ex, a game that likewise found its way to the Mac back in 2000, Deus Ex: Human Revolution is set in the year 2027. Its intricate story line involves cybernetics and biotechnology. Your character can be augmented with special abilities grouped into four main categories: combat, stealth, hacking and social.
All this takes place within a backdrop of futuristic real-world cityscapes in places like Detroit and Montreal, with a game outcome that changes depending on the actions you take.
Feral plans to announce pricing and system requirements later this year, closer to the game's actual release on the Mac.