Intuit on Wednesday took off the wraps from QuickBooks for Mac 2012, a new version of its small business accounting software that will be released on September 26, 2011. It costs $229.95 for a single-user license.
More than 50 new features and enhancements made it into this release of QuickBooks, including a redesigned interface and support for OS X "Lion." An improved search function with keyword support, customer and vendor history panels, and sortable transaction list have been included. You can check over here for more details on using QuickBooks.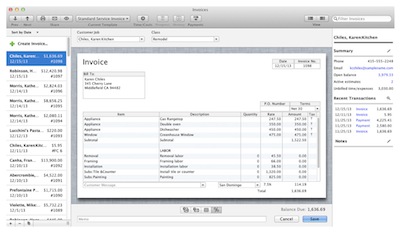 You can now import multiple transactions from bank and credit card accounts to QuickBooks at once, create "smart rules" to match payees downloaded from online banking accounts, and create multiple invoices from a single estimate to bill for a project over time. Other forms of progress invoicing are also supported.
Intuit has also introduced the Get Started Right program, which provides QuickBooks for Mac 2012 users with a free hour of technical phone support from a QuickBooks expert.