Today is the big day for RIM. They are betting the company on the PlayBook tablet, and today it's available in stores.
[ad#Google Adsense 300×250 in story]I'll admit that where I live isn't a hotbed of technology like Silicon Valley, but we know our devices like most other communities in North America. I live in a city of about 450,000 people, so there should be lots of interest in a new tech gadget.
When a new iPhone goes on sale, there are line-ups at most of the stores that sell it. The iPad and iPad 2 were the same — line-ups when it was released.
I decided to stop by one of the local electronics resellers — perhaps one of the biggest in Canada — to get a picture of the line-up of people waiting to get their hands on the PlayBook.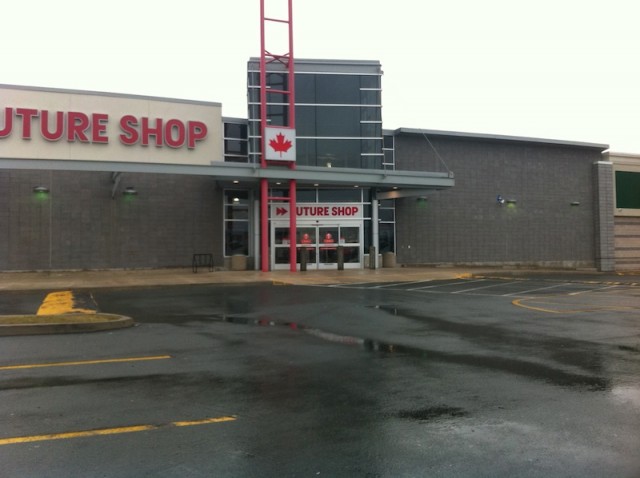 Obviously, not that good.
Then I realized that it's probably because most people pre-ordered the PlayBook. Clearly, they wouldn't need to line-up outside if they pre-ordered. So, I asked the sales team.
They indicated that there have been no pre-orders for the PlayBook in that store or any others that they were aware of. I checked a number of other stores too — no lines, no pre-orders.
Not a booming start for PlayBook sales.