Apple's iPhone has increased in popularity since it was first released a few years, but some see it as a expensive phone that's not affordable for everyone. Apple may be working to fix that.
[ad#Google Adsense 300×250 in story]According to Toni Sacconaghi, an analyst with Bernstein Research, who met with Apple's COO Tim Cook, Apple doesn't want it's products to be "just for the rich."
In a research note to clients on Monday, Sacconaghi said that Cook also told him that Apple "understood price is big factor in the prepaid market." The prepaid market may seem out of Apple's realm, but Cook said that Apple was "not ceding any market."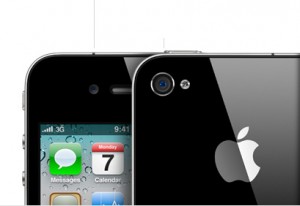 Calling China "a classic prepaid market," Cook said Apple executives had spent a lot of energy understanding the market, according to the Wall Street Journal.
Like it did with the iPhone handset and iOS, Cook said the handset distribution model was "poorly constructed and that Apple would look to 'innovate' and do 'clever' things in addressing that market."
Some interesting times ahead.