Consumer Reports on Friday said it can't recommend the Verizon iPhone, citing the same reasons it wouldn't recommend the AT&T iPhone 4.
[ad#Google Adsense 300×250 in story]"The Verizon iPhone 4 has a problem that could cause the phone to drop calls, or be unable to place calls, in weak signal conditions, Consumer Reports engineers have found in lab tests," the group said on its Web site.
While the group said it did find many positives with the Verizon iPhone, ultimately the signal loss was enough to keep it off the list of recommended smartphones.
"The Verizon iPhone 4 closely resembles the original AT&T iPhone 4 in many positive respects, including offering great multimedia functionality, a sharp screen, and the best MP3 player we've seen on a phone," said Consumer Reports. "Unfortunately, it also shares with its sibling the possibility of compromised performance in low-signal conditions when used without a bumper or case."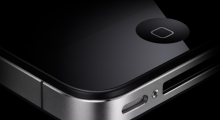 Consumer Reports caused some confusion last year when it said the iPhone 4 had scored highest in its smartphone ratings, which was good news for Apple. However, on the same day, it said it couldn't recommend the iPhone 4.