Apple on Thursday released a new line of MacBook Pro laptops and a preview release of Mac OS X Lion, the next generation operating system. Apple executives sat down with The Loop to talk about the new products.
[ad#Google Adsense 300×250 in story]The topic that's been on everyone's lips this past week is Thunderbolt, a new I/O technology included in the new MacBook Pros. In addition to being used to support an external display, the Thunderbolt port also works as a high-speed data interface.
"Thunderbolt gives you expandability like you've never had on notebooks before," David Moody, Apple's vice president of Worldwide Mac Hardware Marketing, told The Loop.
Moody explained that Thunderbolt is a dual channel technology, so you get high-speed from both channels — one doesn't slow down the other. So you can have a display and a high-speed peripheral connected and have a stable connection.
But just how fast is Thunderbolt compared to the technologies that we've become accustomed to on our notebooks?
"Thunderbolt has transfer speeds up to 10 gigabits per second," said Moody. "That's 20 times faster than USB and 12 times faster than FireWire 800."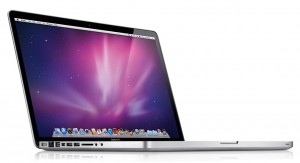 Thunderbolt was developed by Intel in collaboration with Apple, according to Moody. We should start seeing devices specifically built for Thunderbolt this spring.
The new MacBook Pros also feature Intel's Sandy Bridge processors. Moody said the the new chips are "a really big advance in processors."
"It's an extremely fast architecture," said Moody. "We're seeing up to a two-times performance increase against the previous line-up [of MacBook Pros].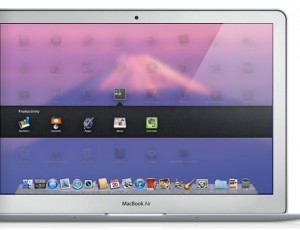 The other big news today was Apple's release of Mac OS X Lion to developers. The developer preview gives us a good idea where Apple is going with the Mac OS, and it looks to be taking some pointers from its mobile operating system.
Features of Mac OS X Lion include "Mission Control," a new way of viewing everything running on the Mac; "Launchpad," a new home for Mac apps, full screen apps and new "Multi-Touch" gestures.
Wiley Hodges, Apple's Director of Mac OS X Product Marketing, described LaunchPad as being "very similar to the homescreen on your iPad." LaunchPad displays your apps in a full screen layout and can span multiple pages. You can switch pages using gestures — a lot like the iOS.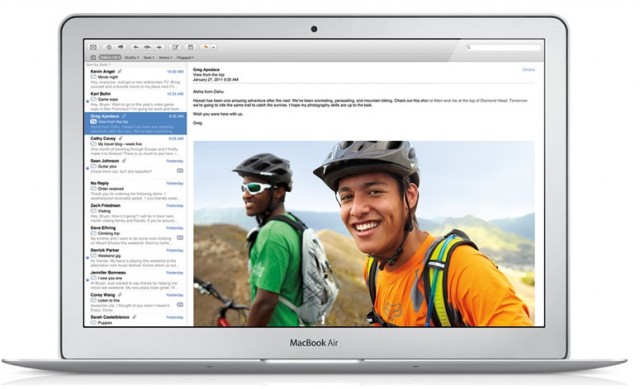 Full screen apps are going to be a big part of Mac OS Lion when it's released. Even the screenshots from Apple's Web site show full-screen versions of iPhoto, Mail, iCal and Preview.
Hodges confirmed that Apple is "really working to make full-screen apps a system level" feature.