Apple's Mac growth continues to outpace the overall PC market as the latest numbers prove the Macs popularity.
[ad#Google Adsense 300×250 in story]Reporting for AllThingsD, John Paczkowski says that December 2010 is the 19th straight quarter the Mac outgrew the market. The Mac grew 23.5 percent for the month, while the PC grew 3.4 percent.
According to the report, the Mac's consumer market grew 17.1 percent — the market declined 0.6 percent. The Mac grew 65.4 percent in businesses — the market grew 9.7 percent. In government, the Mac grew 549.5 percent — the market grew 8.4 percent.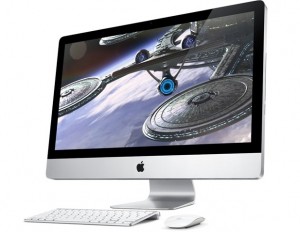 In its fiscal first quarter results, Apple reported sales of 4.13 million Macs, 23 percent unit increase over the year-ago quarter. No doubt having an affect on the Mac popularity, Apple also sold 16.24 million iPhones, 7.33 million iPads and 19.45 million iPods during the quarter.