It seems AT&T CEO, Randall Stephenson, had a change of heart and no longer feels Apple's App Store is good for consumers.
[ad#Google Adsense 300×250 in story]The App Store has been a huge success for Apple, helping it sell millions of iPhones. In turn, that has made millions of dollars for AT&T. However, just a week after losing the iPhone exclusivity, Stephenson says the current system is no good, according to the AP.
"You purchase an app for one operating system, and if you want it on another device or platform, you have to buy it again," Stephenson said in a keynote speech at Mobile World Congress. "That's not how our customers expect to experience this environment."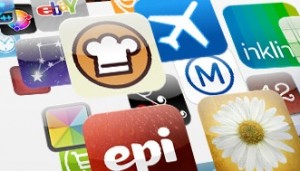 Not surprisingly, Stephenson has a solution — the carriers should sell apps to customers directly. The apps would be based on HTML 5 and be sold through the Wholesale Applications Community, which counts AT&T, Verizon Wireless, Sprint Nextel and T-Mobile as members.
The carriers may find some success with this venture, but it's hard to image that it could ever make a dent in Apple's App Store business.