It's Super Bowl time!
[ad#Google Adsense 300×250 in story]The anticipation and excitement is ramping up as people prepare for the annual game to crown the champions. In a couple of days, tailgates will drop, grills will smoke and millions of iPhone, iPod touch and iPad users will be texting and getting highlights and stats from their devices.
There are quite a few apps to sort through in the App Store to help you make Super Bowl weekend more enjoyable. From grilling and city guides to tweets, we've put together some of the best apps to get the most out of your Apple device.
The apps are listed by category and are in no particular order. Enjoy the apps, and enjoy the game.
Football
Super Bowl XLV: If you are going to the game, this is one app you must download. With it you can navigate a 3D map of North Texas, find places to eat and drink, find parking, concessions, restrooms and explore the stadium. (free)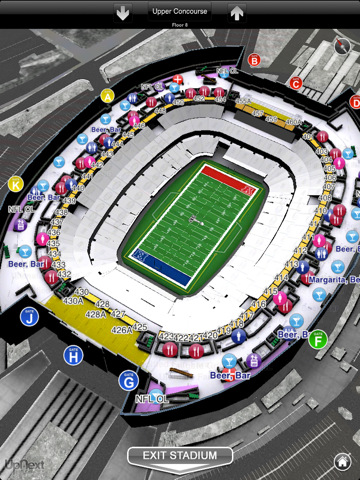 Super Bowl XLV Official NFL Game Program: This is a free souvenir program designed specially for the iPad. You get interactive content and recaps of both team's journey to the big game. (free)
NFL.com Game Center 2010: News, Live Scoreboards, Play-by-Play, Injuries, Rosters and audio highlights are all features of Game Center. You will definitely be up-to-date with the action. ($1.99)
FOX Sports Mobile: If the Fox Sports team is on your list of favorites, you'll definitely want to grab this app. It features highlights and commentary, as well as pre- and post-game interviews.
NFL Pro Tweets: Do you tweet? With this app you can follow you friends and your favorite NFL players. You also get access to the NFLPlayers.com news feed. (free)
Official Green Bay Packers: This is the official Packers app. You get bios, stats, depth charts, Packers news, articles, and updates directly from the team. (free)
SteelerNation: From the Pittsburgh Post-Gazette, this app gives you access to stories written by the paper's journalists. You can even find the nearest SteelerNation hangout — even in Texas. ($3.99)
City Guides
Dallas Offline Map
: You can find almost anything you want with this app. Restaurants, nightlife, banks, you name it and chances are, it's here. You can use the map offline, which means you won't suck up data or you can use the GPS functions and show your position on the map. ($4.99)
Dallas, Texas Sights: If you're in Dallas for an extra couple of days and want to take in some of the local sights, you may want a guide on your iPhone. This app has every major point of interest overlaid on a map of Dallas including museums, statues, theatres, gardens, parks, and monuments. ($0.99)
DART — Timetable: It's always a good idea to know the local transit system and DART gives it to you. Stations, arrival and departure times, and route information for every train. ($0.99)
Tailgating
Weber's On the Grill: If there's one thing on Super Bowl weekend that's as important as the game, it has to be the grill. Built for the iPad, this app features 250 classic Weber recipes plus 40 recipes for rubs, marinades, and sauces. ($4.99)
The Chili Chef: Eight exclusive recipes for chili including Capt. Tim McDonnell of Firehouse 44 — his recipe won the $10,000 top prize at the Indiana Firefighter's chili cook-off. ($0.99)
The Eye Chef Big Game: If you're like me and need a bit more than written instructions, give this one a try. Recipes with step-by-step videos to guide you through the process. ($1.99)
iGrill: This is just so cool. Know the temperature of your food up to 200 feet away using the iGrill device and your iPhone or iPad. The app is free, the iGrill device is $99.99.
Games
Madden NFL 11
: I thought it only right to throw in a couple of games to play before or after the real Super Bowl. Nothing like a little John Madden to get the blood pumping. ($4.99)
NFL 2011: Gameloft is a great game maker for Apple's iOS devices and its NFL 2011 is no exception. Great graphics and over 2,000 players and all 32 official teams to choose from. ($4.99)
JIRBO Paper Football: I remember playing this as a kid. If you need a break from all the serious football, you've got to give this a try. (free)