Apple on Tuesday made a move to further tighten its control over the App Store.
[ad#Google Adsense 300×250 in story]The company told some developers that it could not sell content from within their apps, commonly known as in-app purchases. According to The New York Times, Apple rejected Sony's e-reader app, telling them that "from now on, all in-app purchases would have to go through Apple."
That is a huge shift away from its previous policy of allowing developers to sell content from within the app. It was actually one of the main features of iOS 4 when it debuted, but it appears Apple may have changed their mind.
Apple representatives were not immediately available for comment.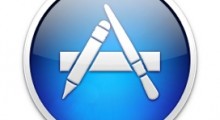 The move would affect a number of companies like Amazon. Currently, you can download the Kindle reader, and then purchase content from within the app from Amazon. If these new rules hold, it appears you wouldn't be able to do that.
Apple recently passed 10 billion apps downloaded on the App Store, although that doesn't include in-app purchases.
Update: It has been pointed out on Twitter and in the forums that Amazon actually sends you to the Web page in Safari, not through the app. The popular speculation is that Sony tried to setup its own store within the app, which is against Apple's policy.