Apple co-founder Steve Wozniak says the white iPhone should be shipping soon.
[ad#Google Adsense 300×250 in story]Woz made the statement during an interview with Engadget on Sunday. He said the manufacturing issue that has plagued the device from the very beginning has been fixed.
According to AppleInsider, Woz said the issue was with photos and light leaking through the white painted glass. He said photos looked like they were "taken through cellophane."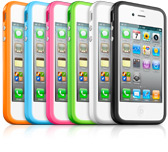 That's more information than we've had before on what the specific issues with the white iPhone were, but just because Woz said it, doesn't mean it's true.
In November 2010, Wozniak said Apple had purchased speech recognition company Nuance, only to admit the next day he really didn't know. Apple did not buy Nuance.