Macworld Expo has been going on for the past 25 plus years. It's not just an industry trade show or a convention or a conference; it's a "happening" for the Mac Community. The one place you can go where you know that everyone you meet on the show floor is a fellow Mac user.
[ad#Google Adsense 300×250 in story]I love going to Macworld Expo, seeing new products, meeting vendors, having drinks with Your Mac Life listeners, and both new and old friends. But, because I've been going for over 15 years now, my photography suffers.
Macworld Expo is a work show for me. On Wednesday, I will teach an all day Beginner Digital Photography Seminar and Thursday through Saturday will be spent on the show floor, doing interviews for Your Mac Life listeners and The Loop. It's not a vacation for me and I tend to not do much of the usual touristy stuff. Besides, I've "been there, done that" for most of San Francisco's tourist places.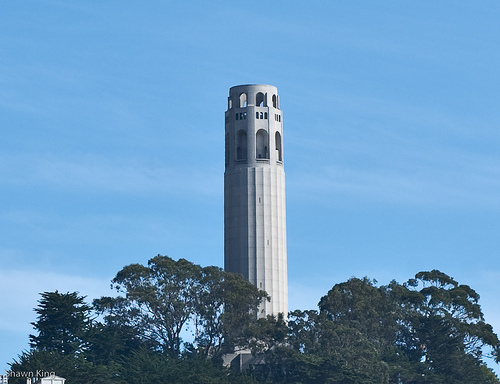 Last year was different. I went to Expo with a new friend who had never been to the city before. I really enjoyed seeing it through her eyes — not only rediscovering familiar places (I had no idea Chinatown had so many jewelry stores!) but going places that, even after 15 years, I had never been. For example, we rented a ZipCar and drove out to the Muir Woods to see the amazing redwood forest.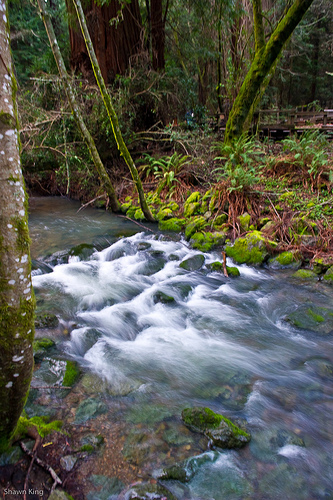 Photography wise, San Francisco (never "SF" or "Frisco" — San Franciscans hate when you call it that) is one of the most beautiful cities in North America with familiar and amazing sights. Not only the Golden Gate Bridge or the cable cars, but lots of wonderful angles, colors and textures that make shooting the city a lot of fun.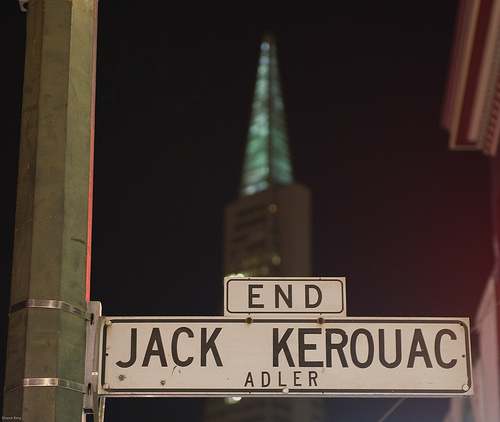 So, what do I take to photograph San Francisco?
My iPhone is always with me and, while it has its limitations, the fact there there are hundreds of apps to make your iPhone photos pop, make it one of my favorite devices for photography. Add in the fact that, with the iPhone's internet access, I can use apps like Fotobabble, Diptic and Camera+ in conjunction with services like Twitter, TwitPics and Foursquare to make my shots almost instantly available to family, friends, readers and listeners.
But I couldn't use just the iPhone. San Francisco has way too much variety for just a limited capability camera like the iPhone.
San Francisco weather can be awfully sketchy depending on the time of year you go — the fog can roll in on a moment's notice and you may not want to bring out your iPhone or expensive DSLR out in the rain. That's when a "weatherized" point and shoot was a camera I took with me to San Francisco for many years. Luckily, the weather during most Macworld Expos has been wonderful the vast majority of the time so the P&S stays home nowadays.

Thanks to LensProToGo, I've been lucky enough to go to several Expos carrying a professional Nikon D3s and a 24-70mm lens.
That combination takes amazing photos all along the range – I've gotten great shots of the Golden Gate Bridge in broad daylight and wonderful shots of friends in dimly lit pubs as well as great shots on the Expo Show Floor.
But there's more to photography than just the cameras. If you plan on using your iPhone heavily (which I tend to do during a trade show), you're going to want an external battery to get you through a day. I like the juice pack air for iPhone 4 but even with it, I can go through both batteries by the end of a show day.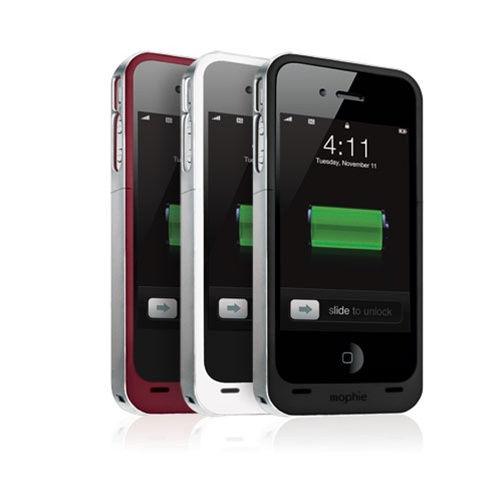 I have a little steel Vanguard tripod I throw in my bag. It's made out of steel so it's heavier than I would like but it's compact at less than 12-inches long yet expands to over 36-inches. Great for night time long exposure shots and, using the newly purchased Glif, it can hold the iPhone and the big DSLR.
No matter what P&S or DSLR camera you carry, you can never have enough SD or CF memory cards. I pack a bunch of relatively small (and increasingly inexpensive) 2GB-4GB cards of both types. You can buy larger cards but I don't like to, just in case a card goes bad. A corrupted 8GB card is "twice as bad" as a corrupted 4GB card.
Few things are more frustrating than realizing you haven't brought enough or the correct cables and chargers. My travel bag has a "permanent" power bar (many hotels don't have easily accessible electrical outlets) and I make sure I put in an adaptor/charger for the iPhone, iPad, laptop, Mophie, etc. The power bar can come in handy at airports with limited outlets, too. You can make new electrical buddies!
Another thing to check before you leave — that you have the right cables. For example, while the Mophie charging cable looks like any other USB cable, Mophie uses a mini-USB connector. So check and double check that you have enough and the right cables.
No matter what you shoot with, protect it with some kind of case. There are hundreds of cases available for the iPhone (one of the reasons I like the Mophie external battery pack so much is it doubles as a perfectly good case) and LowePro has cases for many P&S. I often carry around a LowePro SlingShot AW bag for the big DSLR, a couple of lenses, memory cards and other extras. It even has room for a bottle of water and a couple of energy bars.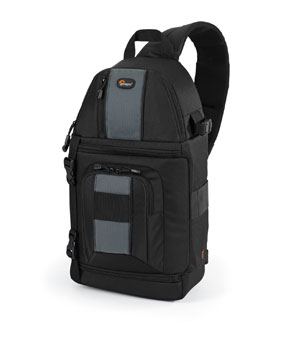 When I don't have my SlingShot, I use either a Luma Loop (when I can find it) or the Black Rapid camera strap. Unlike "traditional" straps, these two get the camera out of your way while still allowing you to access it quickly — almost like a photographic gunslinger.
While Macworld Expo isn't a photography show and there isn't much directly photography related, make some time to at least get outside and take some photos of the carousel next to the Moscone, the Fisherman's Wharf sea lions or the wonderfully garish colors of Chinatown. I'd love to see what you shoot so please post links in the comment section!
Shawn King is the Host of Your Mac Life and is teaching the Click here to read more . Shawn has been told he "has a good eye". He thinks it's the left one.