The FBI and federal prosecutors arrested five people in connection with information that was illegally leaked by one of Apple's suppliers.
[ad#Google Adsense 300×250 in story]The evidence came from a conversation secretly taped by the FBI between Apple supplier Flextronics director Walter Shimoon, and an unnamed witness in the case. According to Fortune, Shimoon revealed details of upcooming Apple products to the witness, who is employed by a headge fund.
Shimoon told the witness that Apple was going to release a new iPhone that's "gonna have two cameras … It'll be a neat phone because it's gonna have a five-megapixel auto-focus camera and it will have a VGA forward-facing videoconferencing camera."
The iPhone 4 was released shortly after.
Shimoon also said that Apple has "a code name for something new … It's totally … It's a new category altogether… It doesn't have a camera, what I figured out. So I speculated that it's probably a reader. … Something like that. Um, let me tell you, it's a very secretive program. … It's called K, K48. That's the internal name. So, you can get, at Apple you can get fired for saying K48."
The iPad was released shortly after.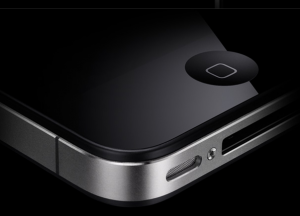 According to the Wall Street Journal, individuals arrested in the case were James Fleishman, a vice president and sales manager at Primary Global; and consultants Walter Shimoon, a senior director of business development at Flextronics in San Diego; Mark Anthony Longoria, of Round Rock, Texas, a supply-chain manager with AMD; and Manosha Karunatilaka, of Marlborough, Mass., an account manager at Taiwan Semiconductor Manufacturing Co.
They were charged with wire fraud and conspiracy to commit wire fraud, according to the WSJ.
Another consultant, Daniel Devore, a former global supply manager at Dell, pleaded guilty to charges on December 10 and is reportedly cooperating with authorities.