Despite published reports to the contrary, Apple's Mac App Store will launch in January 2011.
[ad#Google Adsense 300×250 in story]Reports earlier this week claimed Apple would launch the Mac App Store on December 13, ahead of the holiday shopping season. However, according to my sources, Apple will launch the store in the new year.
While a specific date was not given for the official opening of the store by my sources, Apple will meet the 90-day deadline given during its October "Back to the Mac" media event.
Given the date of the media event and Apple CEO Steve Jobs' commitment to launch the store within 90-days, we should see the Mac App Store sometime on or before the third week of January.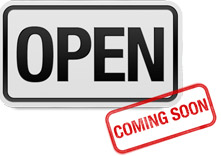 The Mac App Store will have many of the same features that iOS device users have grown accustomed to since the App Store's debut, such as one-click downloads, the ability to acquire free or paid software apps, a 70/30 percent revenue split (in the favor of developers), automatic install, automatic updates, and a license that will cover all of your personal Macs.