Universal Audio on Wednesday released a significant update to its audio software adding plug-ins for the SSL 4000 Console, the SSL G Bus Compressor, and the Studer A800 tape recorder. UA's Mac software is also now 64-bit compatible, the company said.
[ad#Google Adsense 300×250 in story]Like all its plug-ins, Universal Audio emulated every circuit of the SSL 4000 desk to make its latest plug-in. The channel strip comes complete with the Type E "black knob" and "brown knob" four-band EQ, which UA says are "widely held to be the favorites in SSL's signal processing lineage."
UA also released the SSL G Series Bus Compressor. This plug-in emulates the center section console dynamics from the SSL 4000. UA worked directly with SSL to make sure the emulation of both plug-ins matched the characteristics of their analog counterparts.
Typical of Universal Audio, they didn't stop there. The company also released the Studer A800 Multichannel Tape Recorder plug-in. Many companies have tried to emulate the warmth and saturation of tape before, but this one has to be heard to be believed. The A/B tests in the videos from UA say it all. I can't wait to try this one out.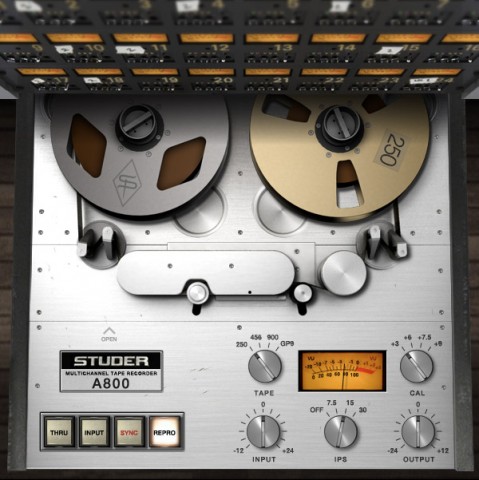 The SSL E Series Channel Strip costs $299, the Studer A800 costs $349 and the SSL G Series Bus Compressor costs $249. All of the plug-ins are available as part of UAD Powered Plug-ins 5.8.