I am not a filmmaker. I never want to be filmmaker. I do, however, like to share videos with family and friends. You see the problem here, right?
[ad#Google Adsense 300×250 in story]iMovie aims to solve that problem and does a very good job of it too. From the very first version of iMovie, users have been taking videos and making quality movies, but iMovie 9 does even more for novices like me.
I'm always envious when I see talented people make their home movies stand out. There are transitions and zooming effects that I always think I can do. However, when it comes time to actually put things together, my movies always fall short.
This brings me to my favorite new feature of iMovie 9.0 — Movie Trailers. The new Movie Trailer is my favorite all-time feature in iMovie. It takes my home movies and turns it into something really special.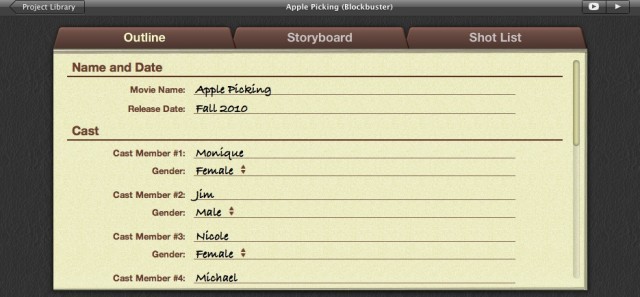 Making a movie trailer of a movie clip is one of the easiest things I've ever done. You pick a theme, fill out the outline data, add movie clips to the storyboard list, add descriptions in the designated places, and you're done.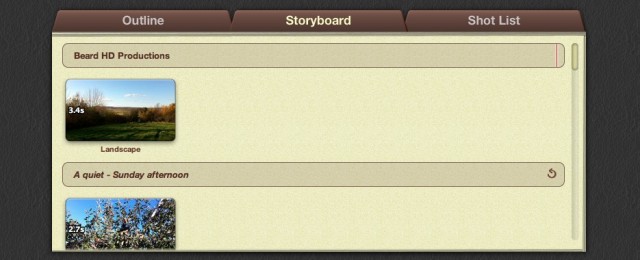 iMovie even tells you what type of movie clip it's looking for. For example, it will indicate it wants a group shot or action shot — you pick one and drag it to the place provided.
My video was done when my wife and I took our kids and my daughter's boyfriend, Ian, apple picking one Sunday afternoon. The funny thing is that I didn't have a video camera with me and never even thought about building an iMovie project.
When we got to the orchard, I realized what a great opportunity it was, so I took out my iPhone 4 and shot all of the video with it. Clearly at 720p, the iPhone provides great quality video.
Apple brought its Faces technology to iMovie, making it more efficient to locate clips when making a movie. You can have iMovie analyze your videos for Stabilization and Faces or just one of the two.
I choose to do both because I'm not the best at holding a camera. It took a little while, but it was well worth the wait.
iMovie also provides new audio editing features, which is especially good for someone like me that is used to editing audio waveforms. I like being able to see the waveform and making adjustments based on what I see and hear.
Fine tuning your audio is easier now too. The audio inspector includes ducking, fades, EQ and the ability to automatically reduce the background noise. Pretty much everything you need to have quality audio with your movie.
There are other new features in iMovie like the ability to share your videos on Vimeo, Facebook and CNN iReport, in addition to MobileMe and YouTube. Several new themes and one-step effects give you all you need to create perfect videos for any occasion.
I've made videos in previous versions of iMovie, but none have turned out so good as with iMovie 9. If you've ever wondered when you should jump in and start making movies, this is it.