Thanksgiving travel has begun and if you're flying, you are no doubt aware of the Transportation Security Administration's (TSA) enhanced screening process. Now there's an iPhone app to help you answer some questions.
[ad#Google Adsense 300×250 in story]According to news reports on Wednesday, 64 million Americans will be taking a trip during the Thanksgiving holiday. The TSA has an app available that will give you some valuable information.
The TSA iPhone app allows you to:
Check approximate wait times at TSA security checkpoints at the airport of your choice and add your own wait time for other to see.
Quickly search whether you can bring items with you through the checkpoint onto the airplane.
Consult the TSA Guide on how to prepare for and get through the security checkpoint quickly.
See airport delay information for airports nationwide — and see how long are the delays.
Provide immediate feedback to TSA concerning your checkpoint experience.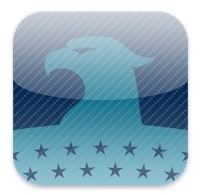 The TSA app is free and available from the App Store.