Okay Metalheads, if you're looking for some drums, MIDI grooves, and engineer presets, November is Metal month at Toontrack.
[ad#Google Adsense 300×250 in story]Toontrack makes some of the best drum sampler applications on the market. They have EZdrummer and their flagship product, Superior Drummer, but this month there is a lot more.
This month Toontrack released Metalheads EZX, a drum expansion pack for EZdrummer. Metalheads features Tomas Haake, drummer extreme metal band Meshuggah and producer, Daniel Bergstrand, whose mixing and producing credits include the likes of In Flames, Strapping Young Lad, Soilwork and Meshuggah.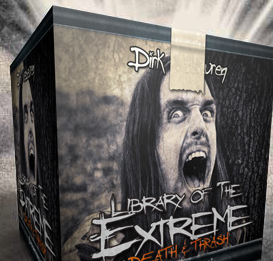 Superior Drummer owners get a little something too. Engineer and producer Andy Sneap put together some presets for Superior Drummer giving users the ability to use his skills to get a hard metal sound with Metal Foundry Presets. Sneap has worked with Megadeth, Accept, Killswitch Engage, Exodus, Cradle of Filth, Opeth, Testament, Soulfly and As I Lay Dying, to name a few.
One of Toontrack's newest products, EZmix, is getting some metal love this month. EZmix Metal features presets from Daniel Bergstrand to help you mix guitars, bass, keyboards, vocals and drums.
On Tuesday, Toontrack released Library of the Extreme — Death & Thrash, a new collection of MIDI grooves from Dirk Verbeurens.
You can check out all of Toontrack's Metal products on the company's website.