Boinx Software has announced the release of iStopMotion 2.5, a major new release of its stop motion animation software for the Mac. It's a free update for registered version 2 users; the software costs $49 for its Home edition, $99 for the Express version and $499 for the Pro release.
[ad#Google Adsense 300×250 in story]The new release now features a "Tilt Shift Feature." Tilt Shift is an optical effect that uses a very shallow depth of field. The net result is that it looks like you're taking a picture (or making a movie) of a miniature set. The effect is achieved using digital image processing, so Boinx advises that it won't work on Macs which use Intel GMA graphics (such as older MacBooks and Mac minis).
Support has also been added for newer Canon DSLR models and HDV cameras when Logic Pro or Final Cut Pro is installed. There's also a new "Send to iMovie" function in the File menu to help speed export to iMovie 8 or later. The Express and Pro versions now feature improved color correction, as well.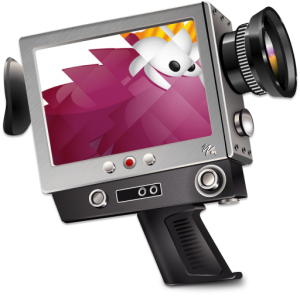 Stop motion animation is a special effects technique that's been used almost since the advent of moviemaking – you articulate the motion of a model frame by frame to create the illusion of continuous motion when the movie is played back at normal speed. It's been used in major movies like King Kong and The Empire Strikes Back, and thanks to the popularity of "claymation," remains a mainstay of popular family fare like Wallace and Gromit.
iStopMotion brings the capability to the Mac, using a built-in iSight Web cam, digital SLR camera or camcorder. The software is offered in three different versions for beginners, advanced hobbyists, and professional animators.
System requirements call for Mac OS X 10.5.8 or Mac OS X 10.6.4 or later and a supported video camera.