Sonoma Wire Works is one of those companies that you know is going to release quality, innovative products every single time they put something out. The latest hardware and software releases for the iPhone are no exception.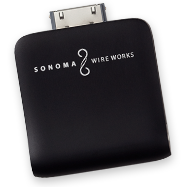 I've known the folks at Sonoma for years now and trust their work. I've used their RiffWorks Mac software application and purchased FourTrack for iPhone when it first came. Typical of their track record, Sonoma is pushing the technology envelope and recently came out with a new piece of hardware that allows users to plug their guitar into an iPhone or iPod touch.
GuitarJack ($199) plugs into the iPhone's dock connector and features a 1/4-inch instrument input with configurable pad, as well as Lo-Z and Hi-Z modes; an 1/8-inch stereo mic/line input with pad, and includes normal and boost modes; and an 1/8-inch stereo output with increased drive for headphones. Each input has 60dB of continuous level control.
The GuitarJack is a sturdy piece of equipment that is made of metal, so it's going to last a long time. I don't beat my gear around, but I don't baby it either — having something that is not going to crumble the first time it's tossed around is important to me.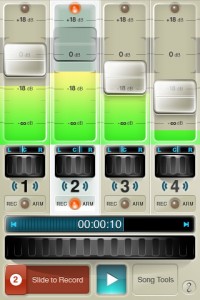 As you can imagine, GuitarJack is made specifically for Sonoma's FourTrack software app, but it does work with other apps as well. I tried it with a few tuners and amp modeling apps and it worked fine.
One thing to note about GuitarJack is that it only works with the iPod touch (2nd and 3rd generation), iPhone 3GS and iPhone 3G. It will not work with the iPhone 4, iPad or iPhone touch 4th generation.
There are some electronic technicalities after the project was underway that limited the devices it would work with, but Sonoma has already announced GuitarJack 2, which will support the newer devices. Still sucks for owners of the new devices though.
FourTrack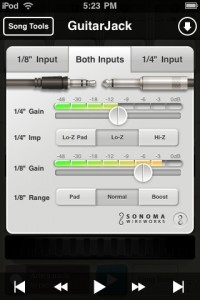 The new version of FourTrack ($9.99) has more cool new features than most apps have in features.
FourTrack 4.0 includes File Import, AudioCopy, Input Monitoring, GuitarJack Control Panel, TaylorEQ, graphics optimized for the Retina display and it's faster than ever before.
The thing I like about the new features is that they are all features that can be used by most people. importing audio files can be done from emails or the sharing panel in iTunes when your iPhone is connected to your computer.
You can import wav, mp3 and aiff formats, and you can drag your FourTrack sessions directly from iTunes to your desktop.
AudioCopy is one of the coolest features I've seen on an iPhone audio app. You can record a piece of music and then copy it. You can paste the copied material back into another track in FourTrack or to another AudioCopy enabled app. Love that.
There are just so many features in FourTrack, Sonoma has pretty much everything you can think of covered.
TaylorEQ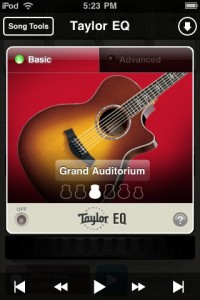 I love Taylor acoustic guitars. I have a Taylor GS616ce acoustic/electric cutaway and it is by far the best sounding acoustic I've ever played.
I was very interested in a new feature in FourTrack called TaylorEQ. This feature optimizes the sound of your Taylor acoustic, so it can be played and recorded in FourTrack.
Sonoma worked with Taylor to create the EQ — who better to configure your EQ settings than the company that made the guitar.
The EQ has presets included and are optimized for the . Of course, they will work with any acoustic guitar, so just pick the one that sounds best to you.
If you don't like the default sound of an EQ preset, you can tab on the advanced tab and setup the six-band parametric equalizer manually. I did both, but I'm also tempted to leave the settings that Taylor set. It's fun to play around with and it does make a big difference in the sound you get.
Being a fan of their guitars, it's really nice to see Taylor getting into the iPhone game with something that actually helps musicians sound better.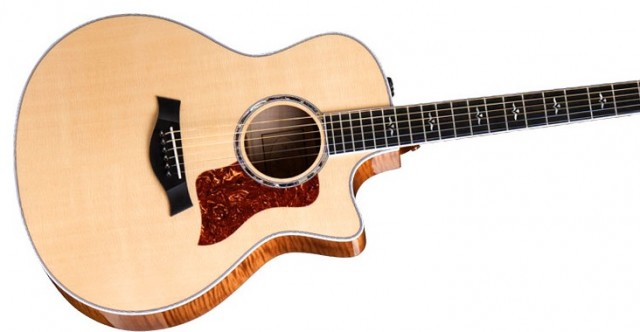 Bottom line
Sonoma Wire Works brings a lot of music experience to the table and they are a company I trust. I think you get a lot of options in FourTrack and their partnership with Taylor is good for both companies and me as a musician.
The addition of its own piece of hardware puts Sonoma up there as one of the elite companies developing for the iPhone and iPod touch.