Macintosh security experts, SecureMac, is offering its flagship product MacScan as a free download for one day only.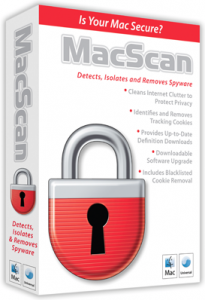 To celebrate Talk Like A Pirate Day (which was yesterday) and in preparation of October's security awareness month MacScan will be available on September 20 only for free.
MacScan for Mac OS X detects, isolates and removes malware such as keystroke loggers, trojan horses, and malware. MacScan also offers users with privacy features such as quick privacy cleaning, internet clutter cleanup, and cookie control.
With MacScan's Blacklisted Tracking Cookie feature users can detect and remove only the tracking cookies without removing cookies that may contain saved data such as usernames or passwords.
To get your free copy of MacScan, go to the website and download the free trial. After installing the application, click the purchase button and enter the coupon code PIRATE during the checkout. This will eliminate any charges.
You will have to complete the checkout procedure completely, just as if you were purchasing the application. I did this myself to see how it would work and nothing was charged to me. It was completely free.
There are no update fees, yearly fees, or other fees for MacScan, this is a free copy of MacScan for one day only. Users may only receive one single user copy of MacScan for free and the copies are non-transferable.