Apple on Wednesday said it has released a beta version of AirPrint, its wireless printing technology, to developers. The technology will be included in the free iOS 4.2 update in November.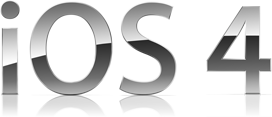 AirPrint will allow the iPad, iPhone and iPod touch to automatically find printers on the user's local network. You can print text, photos and graphics over Wi-Fi with no additional setup or software needed, the company said.
AirPrint can print directly to a printer or through a shared printer on a Mac or PC. Compatible HP printers include the HP Photosmart, Officejet, Officejet Pro and LaserJet Pro series ePrint enabled printers.
Apple said HP's existing and upcoming ePrint enabled printers will be the first to support printing direct from iOS devices.