Apple has done a lot to promote music from all genres over the past 10 years, but its latest service leaves independent artists out in the cold.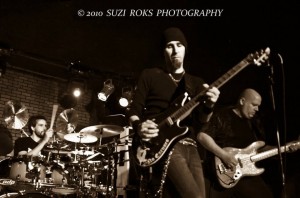 Ping, Apple's social networking service, allows artists to create a page on iTunes that their fans can follow. Artists are allowed to post more information than regular users, like pictures, videos and information about shows and tour dates.
However, the record label has to setup the page for you. That means that if you're an independent artist on iTunes, you're out of luck, because you don't have a record label.
"I'm really disappointed," said San Jose-based guitar player, Bill Lonero. "I've had music on iTunes for six years, but I'm not allowed to setup an artist page on iTunes to keep in touch with my fans."
Lonero, who is set to release his band's third studio album, said he was intrigued by Ping and was excited by the prospect of connecting directly with his fans using the service.
"Apple is a great company, but there is more to music than Lady GaGa," said Lonero.
Lonero's first two albums Slather and Relentless are available from the iTunes Store.
Apple confirmed for me that artist profiles are currently invite only and they hope to continue adding more artists.