Apple on Thursday added a new option to its online Apple Store called "Compare Macs."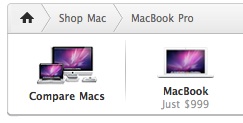 The new option allows customers to quickly bring up specs on the hardware, included software and technical specifications for each system. Compare Macs also gives users a look at each Mac's environmental report, which has become a very important buying factor for many users in recent years.
When you first enter the Apple Store, you just choose a Mac and then look at the top menu bar. The Compare Macs option will now be visible.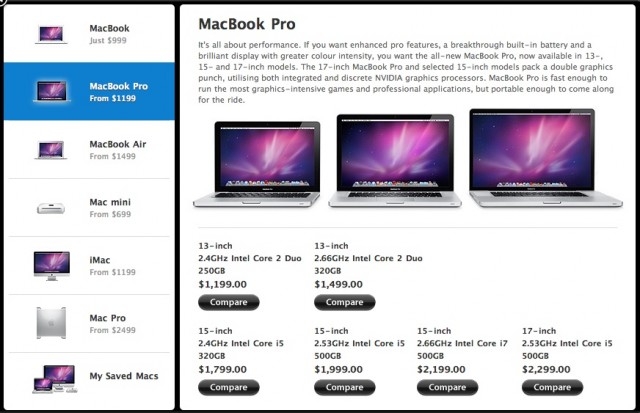 After entering the Compare Macs window, you simply click on the Mac models you want to know about and click "Compare." A very simple process to get side-by-side information on each Mac Apple sells.