Asian suppliers began investigations into kickbacks made to Apple global supply manager, Paul Devine, new reports revealed on Tuesday.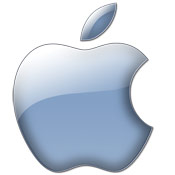 Taiwan's Pegatron, which makes plastic cases for iPhones and iPods through its subsidiary Kaedar, said it was "sorry about this" and was investigating, according to Reuters.
Earphone-maker Cresyn admitted to making payments to Devine, but insisted everything was aboveboard. An official with the company said that Devine approached them and offered consulting services.
"We accepted his offer and received general information about U.S. markets, and in return we offered him a small consulting fee. But this was based on a legal contract we made with him in 2007," the official said.
Singapore's JLJ Holdings also confirmed that a former Jin Li employee was named along with Devine in the indictment.
Apple also named Glocom/Lateral Solutions, Fastening Technologies and Nishoku Technology as being involved in the kickbacks. None of these companies have responded to the allegations.
Devine was arrested on Saturday by the FBI and IRS and charged with 23 counts of wire fraud, money laundering, conspiracy and accepting kickbacks. The charges claim Devine accepted more than $1 million since 2005 when he started working for Apple.
Appearing in court on Monday, Devine plead not guilty to all of the charges.