Apple global supply manager Paul Devine on Monday was lead into court wearing an orange prison shirt and in handcuffs, according to Reuters. Devine plead not guilty to charges he accepted kickbacks from Asian companies.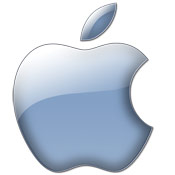 Devine was arrested on Saturday by the FBI and IRS and charged with 23 counts of wire fraud, money laundering, conspiracy and accepting kickbacks. The charges claim Devine accepted more than $1 million since 2005 when he started working for Apple.
According to the charges, Devine is accused of sharing confidential information with Apple's suppliers, including Andrew Ang of Singapore. Authorities claim that Devine set up bank accounts in several Asian countries to receive the kickback.
Apple filed a separate lawsuit against Devine for accepting "payments, kickbacks and bribes."
Federal prosecutors said in court that Devine is a flight risk and should not be granted bail. The judge scheduled a bail hearing for Wednesday.