When my daughter decided to go to Florida for a week's vacation, we needed to make sure she had all of the "vacation gadgets" to capture all of those priceless moments.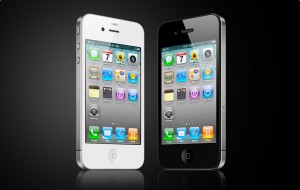 It amazed me how much stuff we travel with. It amazed me even more that, thanks to Apple, there was no need to do that anymore. I have my backpack pretty much ready to go on a trip all the time. The gadgets are always in there, so I don't even think about it anymore.
However, with my daughter's trip looming, I had to take many of the items out for her to use. Here's what we had for her to take:
Camera

Storage card

Spare Storage card

Cable to connect the camera to the computer

Power adapter for the camera

Video Camera

Storage Card

Cable to connect to the computer

Power adapter

GPS device

Computer to get on the Internet for email, FaceBook, movies, and camera connections

Power adapter

Phone so we can all keep in touch and text

Power adapter for the phone

iPod for music and video

Books to read

Gaming device

Games and power cords

What I quickly realized is that everything we were packing for her was included in the iPhone 4. Her actual packing list could fit in her pocket:
iPhone 4

Power cable

Nicole was able to do everything she wanted with one device. She took pictures and video, uploaded them all to Facebook, checked email and was able to read books, listen to music and watch movies.
Of course, we were also able to use FaceTime, which was priceless for us. Because she had the iPhone, she also had things like a converter, alarm clock and other goodies that are just too numerous to mention.
Not only did the iPhone 4 provide her with all the gadgets she needed, we also saved the $25 bagage fee from the airline because we didn't have to pack another bag for her.