The times are changing and the news isn't good for software giant, Microsoft. For Apple, however, the news is great — 47 percent of students plan to buy a MacBook. It seems that Microsoft is not appealing to younger users, who are setting the trends and will become the people making many future purchases. The news, reported on the Seattle Post-Intelligencer, cites a report from research firm Student Monitor that shows more students than ever will go to college this year with a Mac laptop.
Of course, it's not just Microsoft that isn't connecting with college students, its partners clearly aren't either.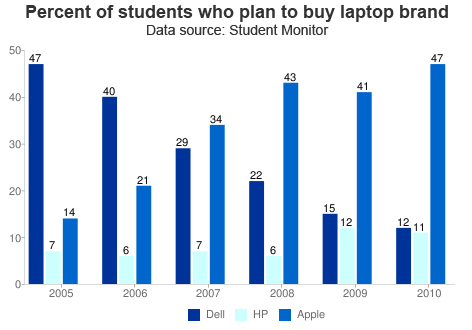 If you go back to 2005, 47 percent of students planned to buy a Dell, 14 percent planned to buy a Mac and 7 percent planned to buy an HP. Five years later, things have reversed. Now 47 percent plan to buy a Mac, 12 percent will buy a Dell and 11 percent will buy an HP.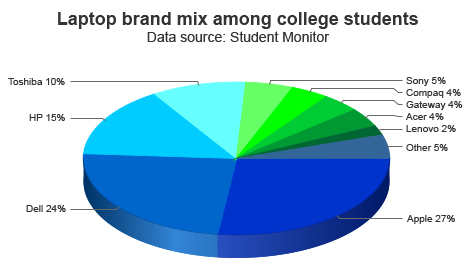 Apple is connecting with consumers with more than just laptops. Its iPod, iPhone and iPads are among the most popular devices in their respective categories.