In addition to releasing a fix for its iPhone and iPod touch products, Apple on Wednesday released an update for its iPad operating system, which also fixes a vulnerability in viewing PDF files.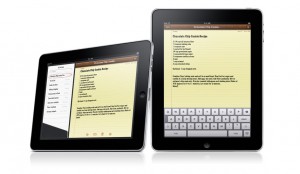 The vulnerability allowed websites like jailbreakme.com to offer a jailbreak for Apple's device just by visiting a website.
iOS 3.2.2 is compatible with the company's iPads and is recommended for all users.
You can get iOS 3.2.2 by connecting your device to iTunes and checking for a new update.