One of my favorite audio hardware companies, Apogee Electronics, recently released the Symphony I/O multi-channel audio interface. Apogee describes the Symphony I/O as the "most advanced multi-channel professional audio interface available with next-generation sound quality." A lot of companies can make similar claims, but when it comes to Apogee, you tend to believe it.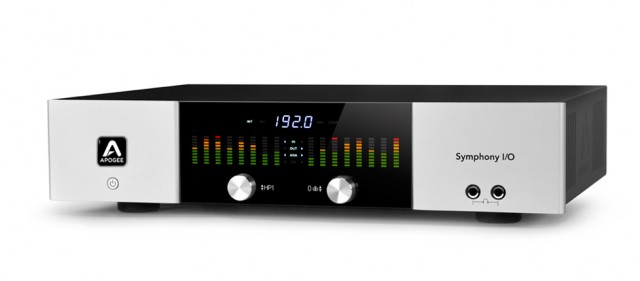 Compatible with Apple's Logic Pro and Avid's Pro Tools, Symphony I/O comes with the latest in Apogee conversion and clocking technologies; 8 Analog I/O + 8 Optical I/O; 8 Analog I/O + 8 AES I/O; 8 Mic Preamp; 16 Analog IN + 16 Optical OUT; 16 Analog OUT + 16 Optical IN; Audio Interface Mode; Pro Tools HD (connect directly to Pro Tools PCIe card); USB (connect to high-speed USB 2.0 port); standalone (I/O inputs routed directly to I/O outputs); Front panel control including two encoder knobs for selectable input gain and output level adjustment and sixteen (16) high-resolution meters, audio system and clocking indication; two studio quality headphone outputs; and four word clock connections.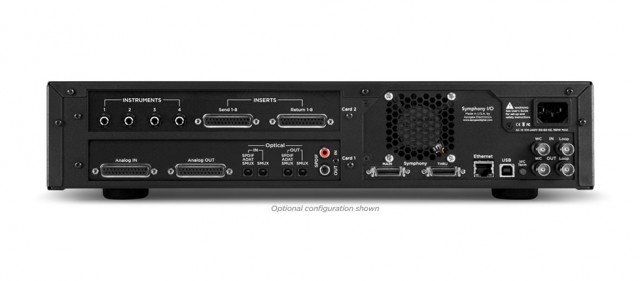 The unit is available with feet for desktop use or you can use the rack ears for rack mounting.
The Symphony I/O also comes with Maestro 2, the company's software that allows the user to control the hardware inputs, outputs, low latency monitoring and routing paths.
Apogee has a very specific release schedule planned for the device, which includes firmware updates from now until November 2010. You can see a full rollout schedule on the Apogee website.