Microsoft's Mac division on Tuesday released updates for two of its Mac Office editions: Office 2004 and Office 2008.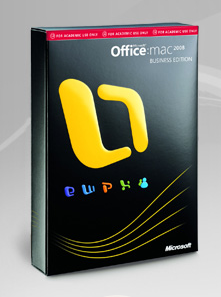 According to notes provided with the update, Microsoft Office 2008 for Mac 12.2.6 includes fixes for vulnerabilities that an attacker can use to overwrite the contents of your computer's memory with malicious code. It also improves stability and compatibility, the company said.
Microsoft Office 2004 for Mac 11.6.0 is focused on security and includes fixes for the same vulnerability fixed in Office 2008.
Both updates are available from Microsoft's Mac website.
[Via MacUpdate]