Apple first previewed its MobileMe Calendar beta in early July. Tonight it went live. When you first login to MobileMe you will be asked to upgrade your calendars. The upgrade takes a few minutes to complete and then the new options will be available to you.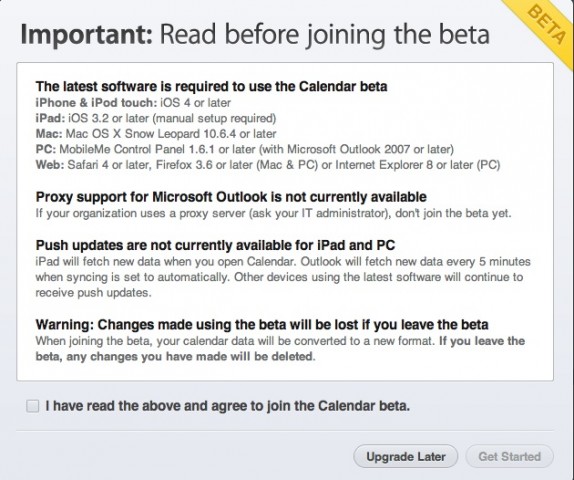 Apple said in July the new calendar would include redesigned views for day, week, and month and a new events list. Event invitations and sharing calendars have also become much easier than with the older version.
MobileMe Calendar beta requires iOS 4 on the iPhone or iPod Touch, iOS 3.2 on the iPad, Mac OS X Snow Leopard version 10.6.4, and MobileMe Control Panel version 1.6 on Windows.