ActiveTrak released the latest version of its anti-theft and tracking software, GadgetTrak 3.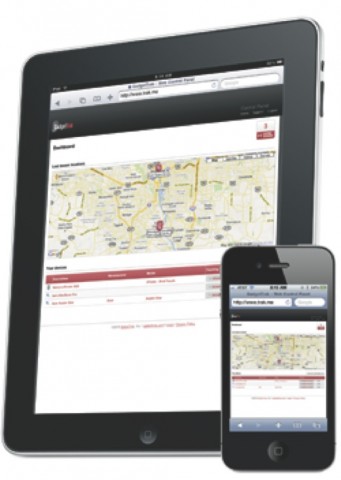 With GadgetTrak installed, you can see the physical location of the computer on a map. This obviously helps a great deal if your computer is stolen or lost.
I spoke with Ian Schray, the product manager for GadgetTrak and he said that one of the big advantages of the software is that it allows you to remotely activate the camera and take a picture of the person using the computer.
When tracking is activated, it will take a picture every 30 minutes and send new location data to you. Nothing has to be done on the client side for tracking to be activated, it's all done on the ActiveTrak server.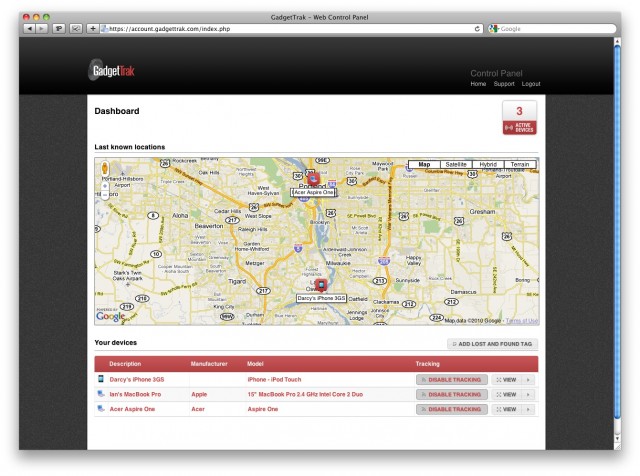 According to ActiveTrak, the FBI estimates 10 percent of all laptops purchased in the United States will be stolen within the first year of ownership with only three-percent recovered. However, GadgetTrak has a successful recovery rate of over 95 percent.
The company says it can pinpoint stolen laptops to within 10 meters.
GadgetTrak supports Windows XP, Vista and 7 and Mac OS X Leopard and higher (10.5 and 10.6). GadgetTrak 3 costs $34.95 per device, per year.