For some of us, news and information is one of the many things we do on the iPad. With that in mind, it was great to see Apple highlight some of the better apps in the News Stand section on the App Store.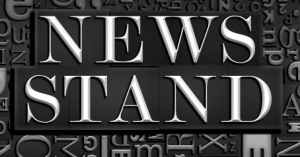 The section is split into three categories: Newspapers, Magazines and Digital. Featured newspapers include USA Today, The Wall Street Journal, NY Times and Financial Times.
There are a number of magazines featured like Wired, Time, Sports Illustrated Vanity Fair, GQ and Newsweek, among others. The Digital section includes a few RSS Readers, Instapaper, ABC News, BBC News and a number of other apps.
The apps range in price from free to $4.99.