Apple's much talked about iPhone 4 reception issues may have an affect on short term sales, but shouldn't affect sales of the device long term, according an one analyst report released Tuesday.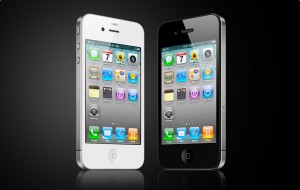 Calling the antenna issue a "PR black eye," Piper Jaffray Senior Analyst Gene Munster said in a research note to clients on Tuesday that "while the issue has gained significant traction in the press, the reality is that we estimate this problem periodically affects 25% of iPhone 4 users given the fix is easy (a case for the iPhone), and 75% of customers choose to use a case anyway."
Munster went on to characterize the issue as being "overblown."
Apple does have a couple of options to deal with the issue, including offering a free Bumper case and doing nothing at all. Munsters estimates that Apple would have to give away 36 million cases, costing them $178.5 million.
"The third option is a recall, which we see as a highly unlikely scenario given the issue is completely resolved with a case, which is a significantly less expensive solution for the company," said Munster.
Echoing thoughts I first posted in late June, Munster feels the iPhone problems were not detected by Apple because all iPhone 4s were required to be in a case during off-site testing.