When Aloha Airlines shutdown in 2008, pilot Michael Stiber was one of the thousands of employees that lost their jobs. Stiber decided to take the opportunity to change his career and began writing children's books.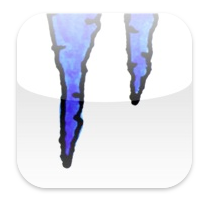 The 6′-2″ ex-military pilot probably isn't what you would expect as a children's book author, but the single father decided to stay closer to home and pursue his other passion — writing.
"I still remember the day in school that I set aside my drawing pad to focus my attention on math and science (in pursuit of a flying career)," said Stiber. "Now I have been given the opportunity to pick up where I left off."
Stiber's book, The Icicle Story, is described on iTunes like this: "There come moments in everyone's childhood when the door opens and lets in the future. The Icicle Story is one such moment."
While the dream may be Stiber's, he's not doing everything by himself — he has a little homegrown help.
"I am fortunate to be living this new dream," said Stiber. "And this time around my daughter gets to share in it as well. She helps draw and color the illustrations. She also makes copies and keeps me organized."
The Icicle Story costs $0.99 and is available from the App Store.