There's nothing better than getting information directly from the pros that we respect and follow. Whether it's music, graphics or in this case, photography, getting tips on workflow can be invaluable.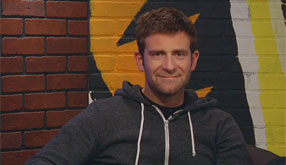 Renowned photographer Chase Jarvis gives us tips on his workflow, storage and the proper way to backup the images you work so hard to get. Jarvis not only writes about his experience, he also made a video, explaining his workflow.
"While there is no 'right' digital workflow, ours has been shaped in the professional environment over the past 10 years," said Jarvis on his website. "More importantly the techniques we use, the gear, the methodology, everything discussed herein [have] been time tested and entirely scalable depending on budget, experience and where you're at personally in photography and video, wheter you've got millions of images or just hundreds."
Of course, Jarvis uses MacBook Pros, Aperture 3, Mac Pro, Final Cut Studio and other Apple products throughout his workflow.
Whether you adopt all or just pieces of the workflow, it's always interesting to see how others work.