With long lines surrounding Apple and AT&T stores across the country on Thursday, Apple's iPhone 4 went on sale to new customers and those who reserved their iPhones for pickup.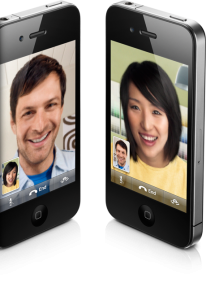 We know that Apple had more than 600,000 pre-orders for the iPhone 4, the largest number of single day pre-orders in the company's history, but actual unit sales could have doubled that number.
Piper Jaffray Senior Research Analyst, Gene Munster, estimates that Apple's iPhone 4 sales are between 1 million and 1.5 million units for the first day.
"Our best guess is that Apple reserves about half of the units for pre-orders (mail delivery and in-store pick up) and half for in-store purchases (walk-ins), implying total sales for the launch (including the 600k already announced for online and first three days) of between 1.0m to 1.5m," Munster said in a research note sent to clients."
If true, that would top the iPhone 3GS launch, which came in at 1 million units.
Munster said his team noted lines at retail stores two to three times longer than previous iPhone launches and nine out of 20 stores they called were already sold out of iPhone 4s.