Apple on Monday released iOS 4, a new version of the operating system that powers the iPhone 3G and later and iPod touch 2nd generation and later. It's available for download and installation using iTunes 9.2.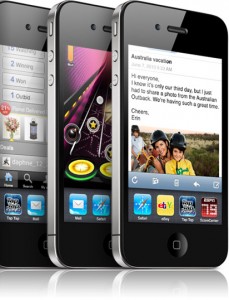 Apple counts more than 100 new features in iOS 4, including multitasking support – though that's limited specifically to iPhone 3GS, iPhone 4 and third-generation iPod touch models. Multitasking support will need to be enabled in individual third-party applications in oder to work, however.
Apps can now be consolidated into folders; home screen wallpaper can be added; mail improvements have been made, including unified inbox support, threaded messages, and more; iBooks and iBookstore are now supported; photo and camera improvements; support for MobileMe calendar sharing, search in MMS and SMS messages; support for Bluetooth keyboard on some devices; Exchange Server 2010 compatibility; better data protection; accessibility enhancements; bug fixes and much, much more.
Most notably, the iPad is left out of this release. Apple says it's working on a version of iOS 4 for the iPad, which will be released at a future date. Also, be aware that if you're still using a first-generation iPhone or iPod touch, you're left out of this release.
iOS 4 is the same version of the operating system that will be featured on iPhone 4, which goes on sale in the U.S., U.K. and Japan later this week.